Rukka MAX Technical Base Layer Shirt & Bottom Review
Rukka MAX technical base layer shirt and bottom are active motorcycle underwear for modest and warm weather riding conditions. Such performance underwear could be used versatilely in sports, but the special design makes it ideal for dual sport motorcycling. The active MAX underwear includes COOLMAX® fibers that are able to transfer the moisture from the skin to upper layers and therefore keep the skin more comfortable. An anatomic cut follows the rider`s shapes without any feel of compression thanks to a highly flexible fabric and elastane polymer fibers. By following the shapes like a second skin, the Rukka MAX technical base layer shirt and bottom are able to perform efficiently on a larger skin area which increases the comfort even further and eliminates forming wrinkles.This is even more beneficial when having a separate motocross type armor below the shell suit, but also when the suit interior has hard seams and armor insert edges that could scratch the skin.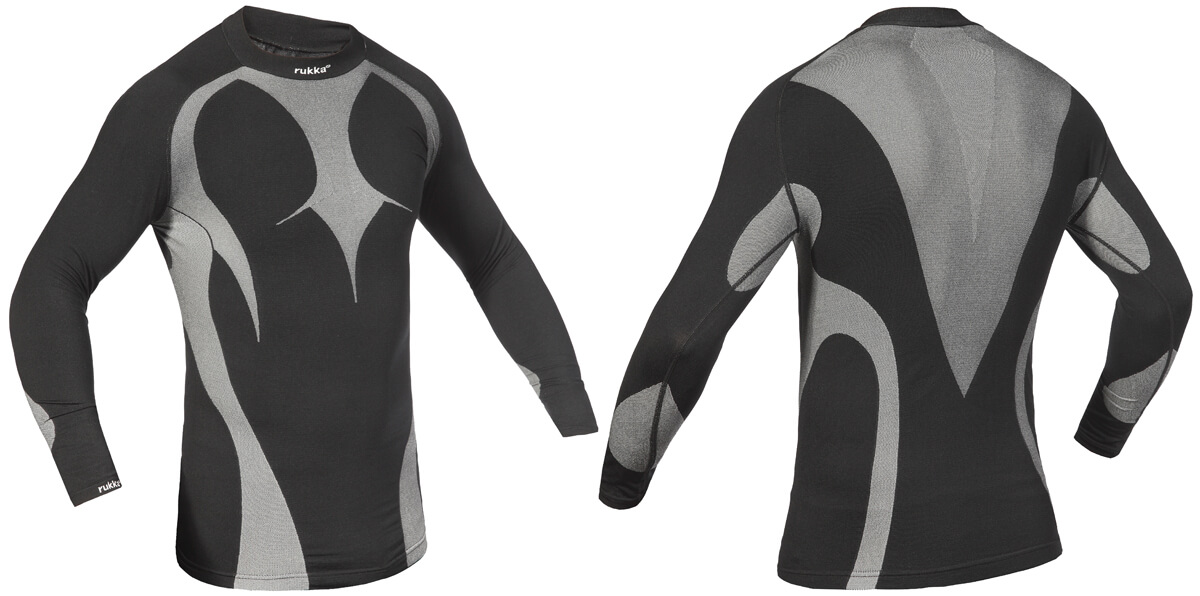 The Rukka MAX base layer shirt and bottom are highly breathable from nature and the excess moisture will be transferred efficiently from the skin to the outer layers or the ventilated space below the shell garment. Thanks to COOLMAX® fibers and excellent moisture handling properties, the rider feels cooler and more comfortable. The skin feels close to dry and cooler skin resists better abrasion against the garment and the protectors. Basically the functional MAX base layer balances the body temperature and prevents overheating. More comfortable rider remains simply longer more energized. The Rukka MAX technical base layer shirt and bottom offers thermal insulation properties from warm up to modest weather conditions. Note that thermal properties are necessary also in hot riding conditions and the body temperature regulation benefits from the dry skin, but also when the temperature drops soon after the sunset or when having a early morning start before the temperature jumps up, the thermal insulation extends the comfort zone beyond the ordinary. The thermal properties of the MAX motorcycle underwear could be increased even further with an additional mid layer such as the Rukka OUTLAST® Fleece jacket and pants.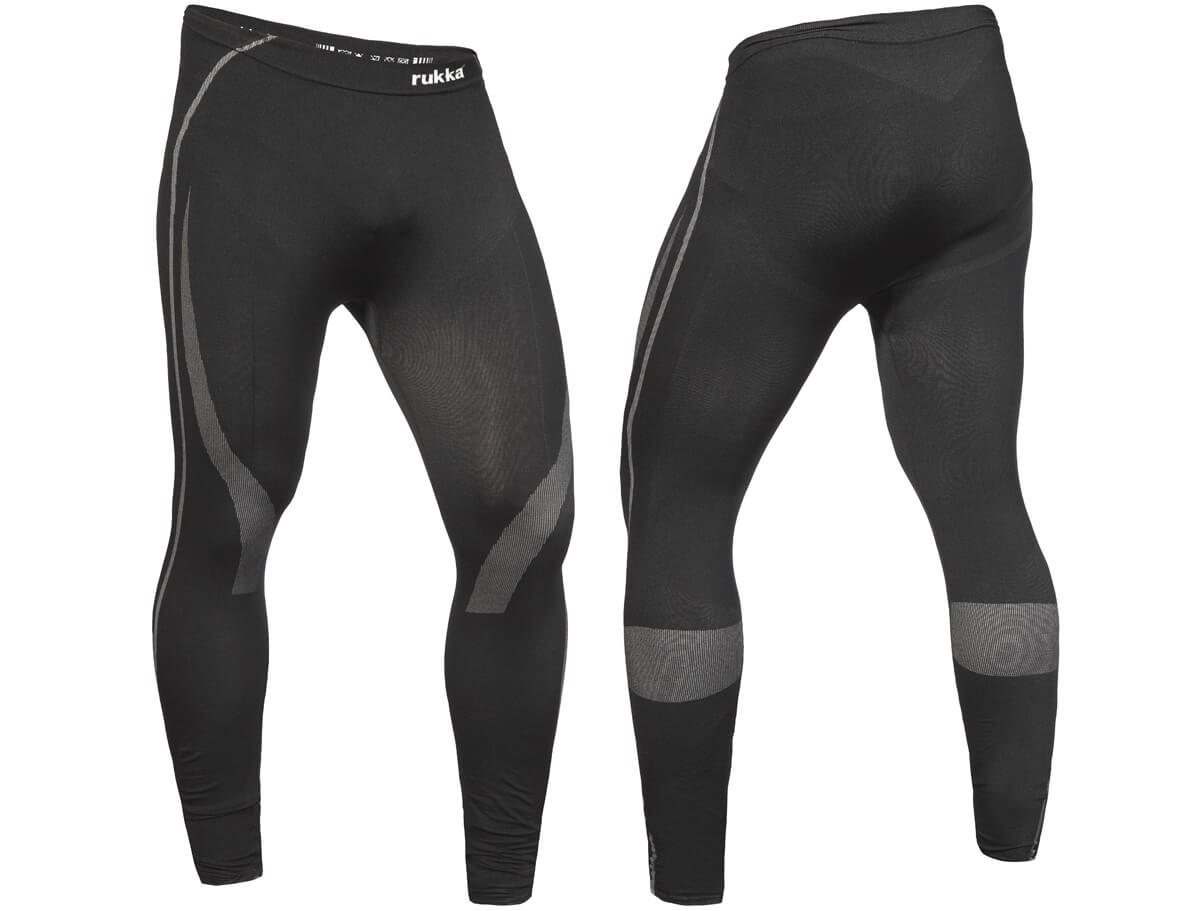 The Rukka MAX technical base layer shirt and bottom are constructed mostly using seamless knitting technology which eliminates pressure points and allows more versatile TECH fabric panelling. The few seams that are necessary, are stitched flat on both sides which is the best way for motorcycle sports underwear generally. Only a short collar is traditionally stitched to the MAX shirt, but since the collar stands relative high on the neck, there is hardly anything pressing against the seam. The level of MAX base layer wearing comfort is simply one of the highest. If I could change something, I would rather have a wider waistband with friction features so that the shirt would not have any chance to pull up even when the ride gets tougher in offroad conditions. Just in case I would rather have a flat seam on the collar. In addition the MAX sports underwear dries very fast after the machine wash which means that it can be washed very frequently also during the trip. The elastane fibers would also benefit from frequent washing. Note that fabric softeners can not be used with technical cloths. The key Rukka MAX technical base layer shirt and bottom features are:
Highly flexible fabric
Highly breathable fabric
61% polyamide fibers
30% COOLMAX® fibers
9% elastane fibers
Anatomic cut & snug fit
Seamless TECH panelling
Flat lock seams
Short collar
Dries quickly after machine wash
Single color option GRAY & BLACK
Share Your Passion On