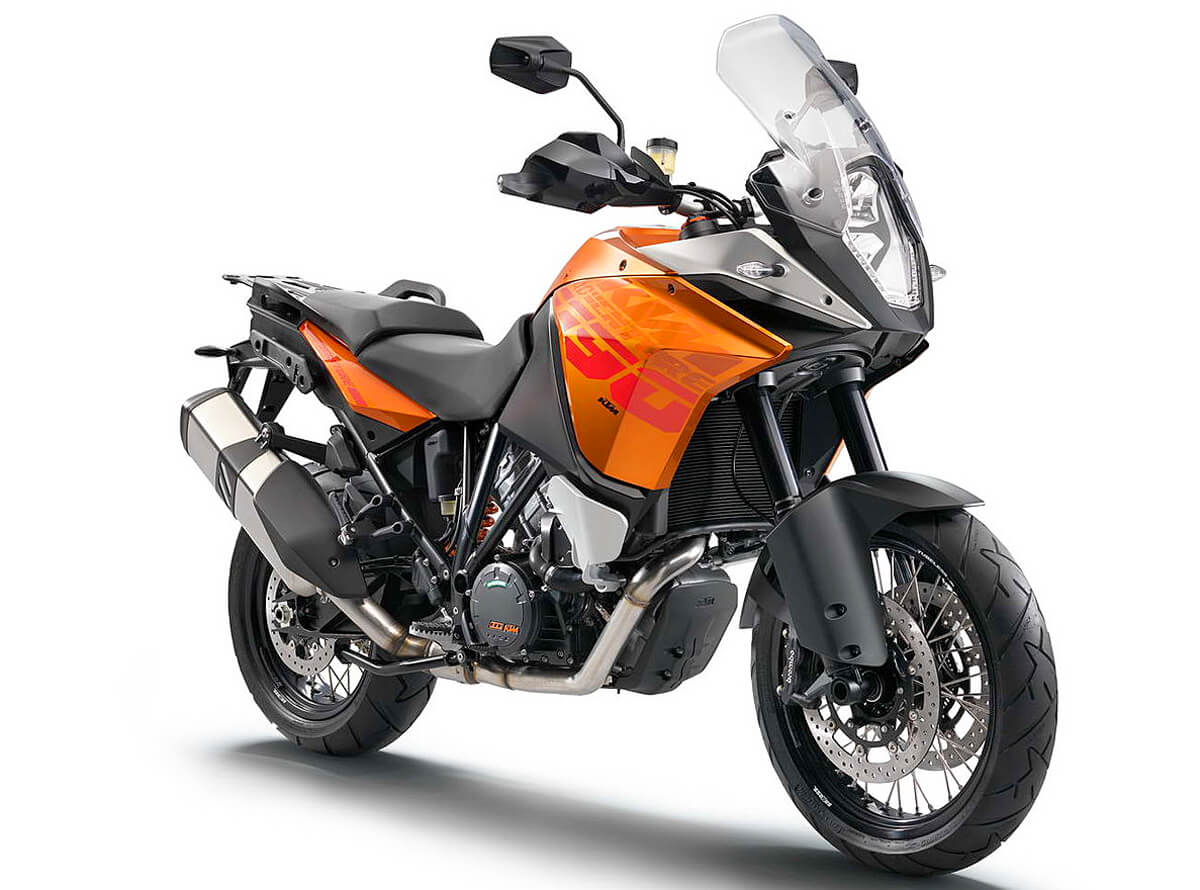 The KTM 1190 Adventure 2015 is one of the sportiest allroad touring bike in it`s class, offering performance far beyond any realistic needs and one of the best power to weight ration. The 1190 stands true for adventurous traveling on versatile surfaces, even the worst ones, but the top end offroad features are found from the brother KTM 1190 Adventure R 2015 model. The 1190 offers a lot of standard features, high tech equipment and the second best handling characteristics in the category. It is in every way capable of going places that are difficult to reach for most of the allroad touring motorcycles, but the brother model KTM 1190 Adventure R 2015 is designed for the most challenging routing scenarios. I think that the 1190 is the new reference in the category, even though the BMW R1200GS 2015 stands at the top of the sales statistics. The competition has become stone hard.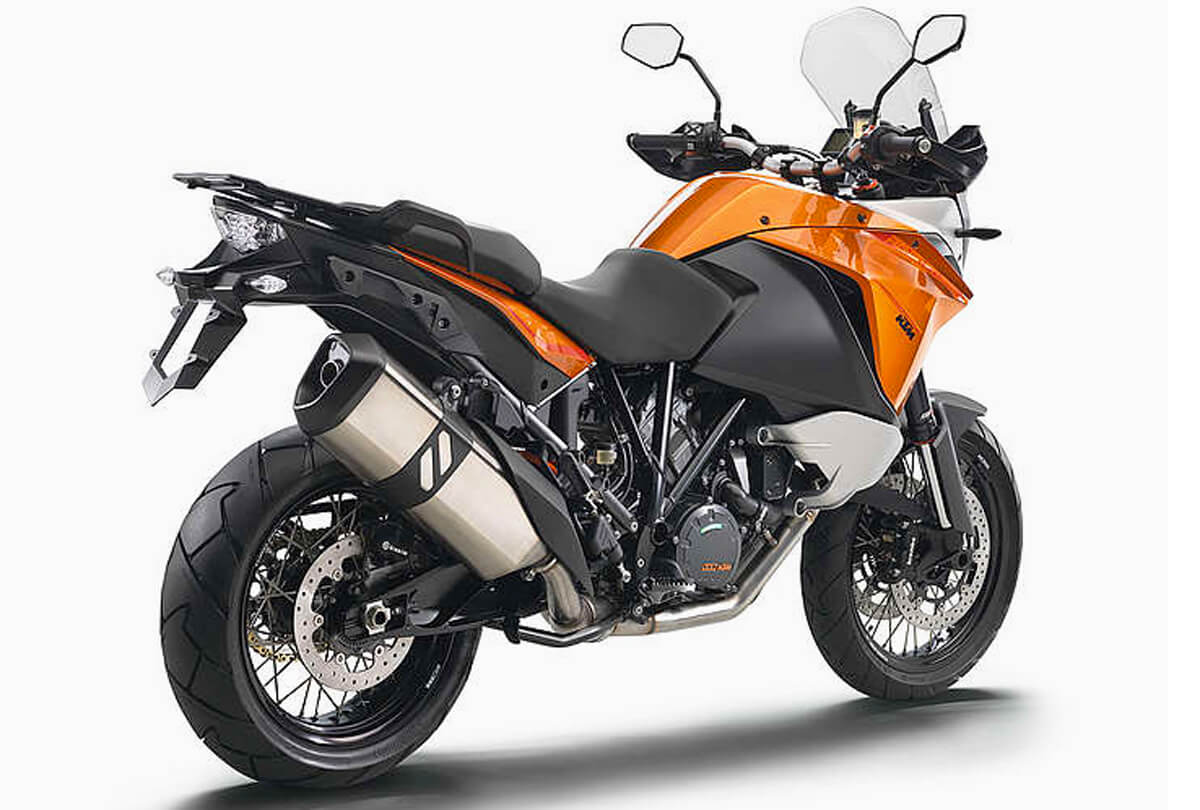 All the basics of the KTM 1190 Adventure 2015 are in order and there are hardly any short comings. The ergonomics are very good and there are versatile adjustments. Even the wind cover is reasonable for most of the riders and adjustable. The 1190 offers more standard features than the competition. The cross spoked rims, WP steering damper, DRL, LED indicators, hand guards, comprehensive instrumentation and sophisticated riding aid systems support every 1190 rider`s journey. Like the competition, also the 1190 offers optional electronic suspension system EDS which allows quick adjustments for varying payload conditions. Still there is something I would like to change. The alternator capacity is surprisingly low and there is no cruise control available, even though the KTM 1190 Adventure 2015 is ride by wire throttled. Unlike the competition, the low octane fuel settings are optional and combined with a permanent offroad setup which is a little bit odd and a key feature in allroad touring.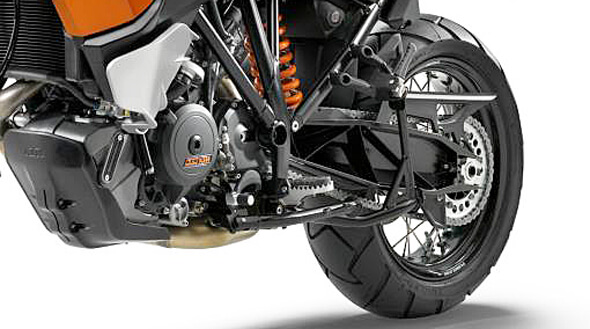 The KTM 1190 Adventure 2015 has also it`s distinctive differences in the comparison. The biggest difference is the chain drive which supports very well the leader position in the weight competition and the sporty riding character of the bike. Nevertheless the chain drive requires regular travel maintenance, a center stand and some room for the chain lube can. Another weight reduction related feature would be the size of the fuel tank. Only the BMW R1200GS Adventure 2015 and the MotoGuzzi STELVIO 1200 NTX 2015 are equipped with globe trotter size fuel tanks and offer long refueling intervals which meets the remote allroad touring requirements and helps to balance the payload in the front. Anyhow the 1190 is amazing allroad touring bike for those with an adventure in mind. Read more about the KTM 1190 Adventure 2015 over here.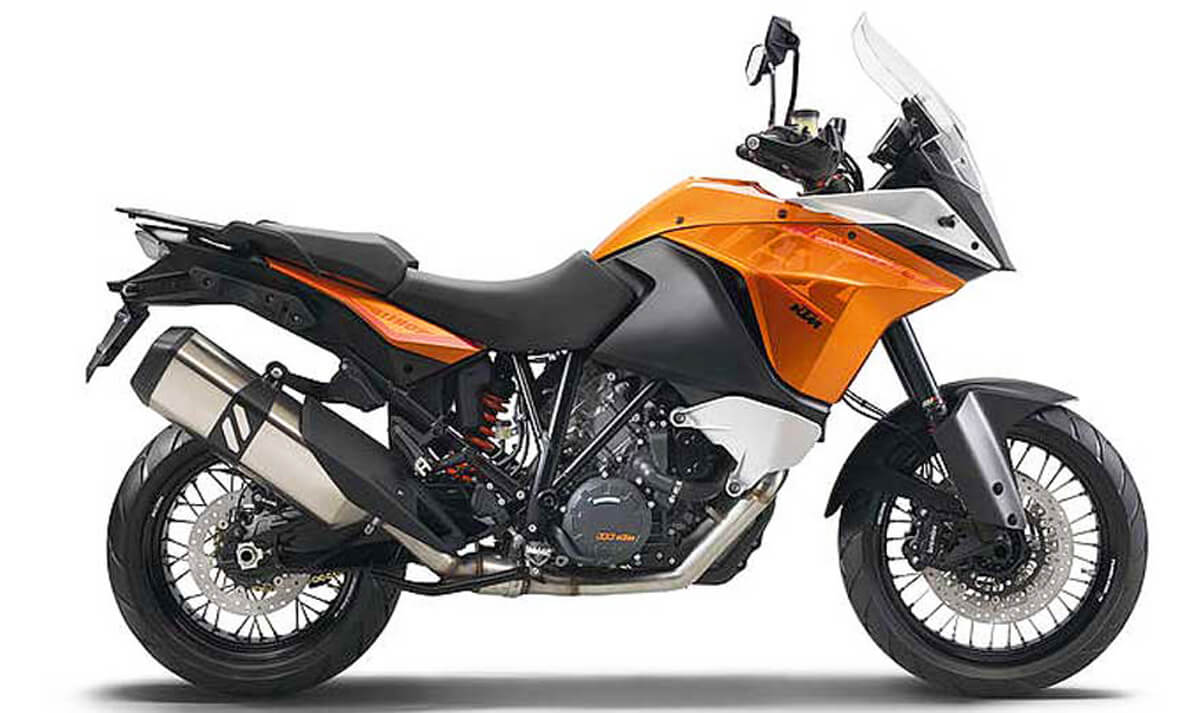 Share Your Passion On