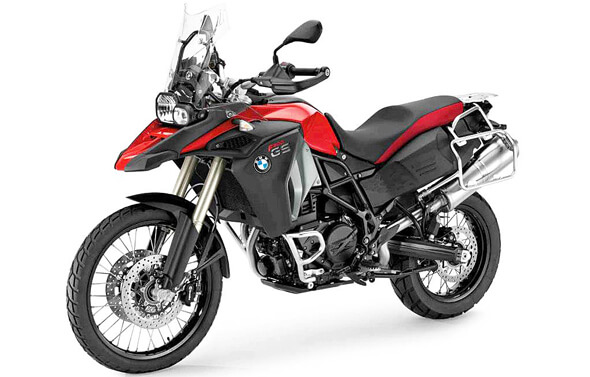 BMW F800 GS Adventure 2014 is an interesting allroad touring motorcycle for challenging routes and highly versatile surfaces. The 800GSA is very agile and enjoyable in offroad conditions as long as the amount of payload is reasonable. The 21inch front wheel with the wide handlebar make steering so much calmer and linear. The 800GSA is factory equipped with larger fuel tank, more comfortable touring seat and taller windshield among other smaller details. The overall package and the true potential is very competitive, but there are also few less flattering features. Never the less, the medium size touring motorcycles are perfect for demanding offroad conditions and really adventurous routing which requires a significant range and proper handling features. They are the corner stones of the BMW F800 GS Adventure 2014 and there are on top of that also sophisticated rider support systems. Although the cruise control is not yet available in this category.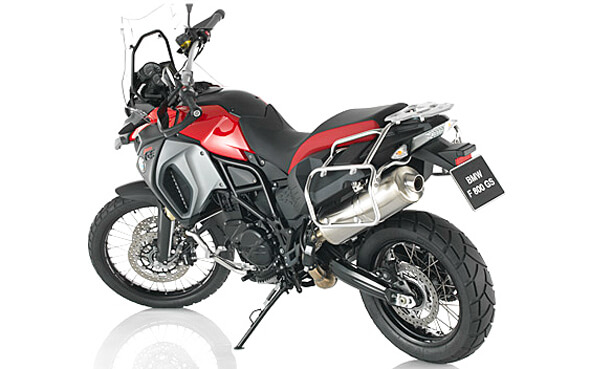 The BMW F800 GS Adventure 2014 can be equipped with an electronic stability control – ASC and a rear suspension management system, but due to the fact that the 800GSA is designed for offroad touring, I recommend to use the money for something more useful. The BMW stability control system and the ABS have both OFF- and offroad modes, but unfortunately the systems obligate the rider to keep the settings up to date at all times which can be annoying, if the surfaces change too often. The parallel twin engine is torque and the power is very useful, but hardly very sporty. The alternator is surprisingly modest for such a touring motorcycle and requires rational power consumption. The BMW F800 GS Adventure 2014 -ergonomics are good for a lot of riders, but the single piece seat is unfortunately not adjustable. Never the less, the dealers offer a lower alternative, but if that is not enough, the 800GSA -rider should look for seat customizer`s help.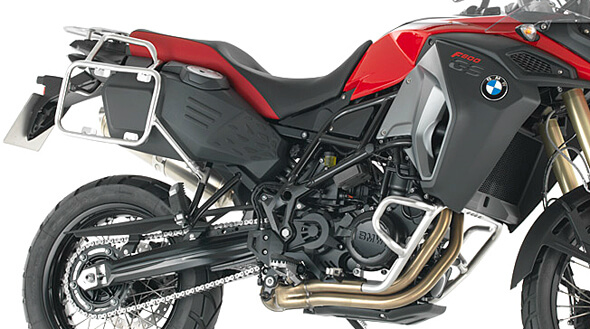 The BMW F800 GS Adventure 2014 rear end fuel tank eliminates the traditional top heaviness from the handling. The tank is also larger than what the basic 800GS -model offers, but still not very big either. The range is reasonably long for most of us, but the reserve canisters are still necessary for the longest stretches. Fuel monitoring is something different what is normally expected, due to the odd rear tank shape, but there are ways to minimize the inconvenience and estimate the range. Although the standard instrumentation is not quite enough. Another disadvantage would be the limited payload balancing possibilities and a heavy rear end which puts more pressure on touring weight reduction. Therefore the BMW F800 GS Adventure 2014 is more ideal for solo riding which is mainly the nature of this bike anyhow. The hardest competition comes from the TRIUMPH Tiger 800XC 2014 which has very good basic features and a sporty triple engine. Read more about the BMW F800 GS Adventure 2014 here.