Allroad Touring Enduro Crashbars
Crash bars are very basic standard features for allroad touring enduros. A robast solid steel crash bar can save your money and keep you rinding further on after the crash. It is a kind of small insurance. Even a small crash can make the bike unfit for further riding and small crashes are common. Specially when you are worn out after riding a long day, perhaps a little bit dehydrated and hungry, small accidents easily happen. Even at the parking place or in the yard, but especially on a trail, bad dirt road or in the stream crossing.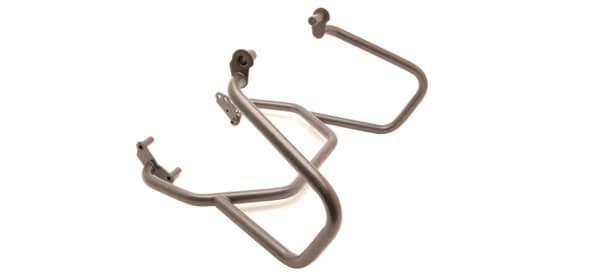 When the crash happens, at that point reserve parts can be hard to get and some damages are difficult to repair even temporarily without the one single thing you do not have there. You could be able to fix the damage sometimes with the plastic straps and the almighty duck tape, but why gamble. Some of the allroad enduros have coolers, radiators, valve covers, exhaust pipes or fuel tanks on the side. A small crash could easily damage those parts and give you a lot to digest. At that point you wish you would have…

When you leave the tarmac sooner or later something probably happens and the crash bar should be there waiting. Simply take it as granted. For urban touring the crash bar is perhaps not that far up on the list, but allroaders should have it. Anyhow crash bars fit very well with the allroad enduro outlooks and they can used as a frame for the fog lights and small equipment pockets for something soft such as extra hood, fresh pair of gloves etc.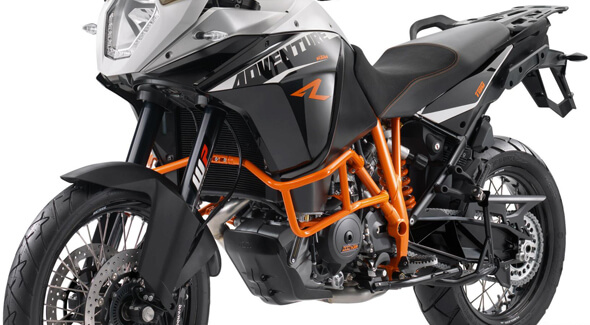 Crash bars are not alike. Pay attention to the material thickness, joints and fastening points. They tell you how tough and sturdy the crash bar is. You can find accessory crash bars at Touratech, SW Motech, ALTRider and GIVI for example.

Share Your Passion On