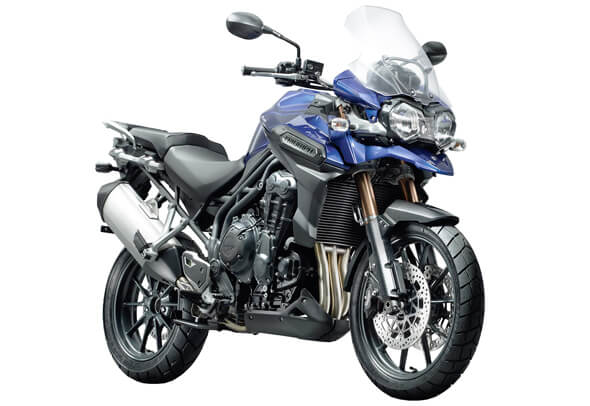 The British TRIUMPH Tiger 1200 Explorer 2014 is an interesting urban touring enduro with competitive ergonomics, riding aid and performance. The nature of this touring bike is very sporty due to the triple engine which provides fantastic torque starting from 2500RPM. Even the sound of the triple is music for the petrol head`s ears. The TigerExplorer is very practical everyday bike and versatile touring motorcycle that carries a significant payload with ease. Good handling features with optional cross spoked rims and proper tyres would expand the routing potential to light allroad touring.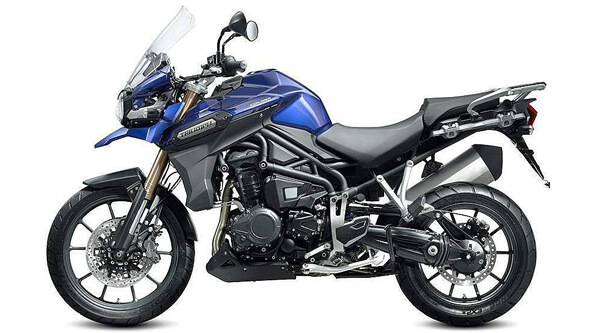 The TRIUMPH Tiger 1200 Explorer 2014 offers few basic riding aid features as standard, such as traction- and cruise control. The traction control is very practical on loose surfaces and wet conditions. The use of the cruise control simply relieves the focus from the speed monitoring and reduces the riding fatigue which is typical for motorcycle touring. The TigerExplorer offers modern instrumentation with LCD display and onboard computer fuel monitoring. The bike handles very well and the riding ergonomics are one of the most versatile in the motorcycling world. There are several rider seat options on top of the ergonomic adjustments. The windshield is well designed and adjustable, but the tallest riders require accessory touring screens. Options are many and the TRIUMPH Tiger 1200 Explorer 2014 can be equipped for serious allroad touring very well.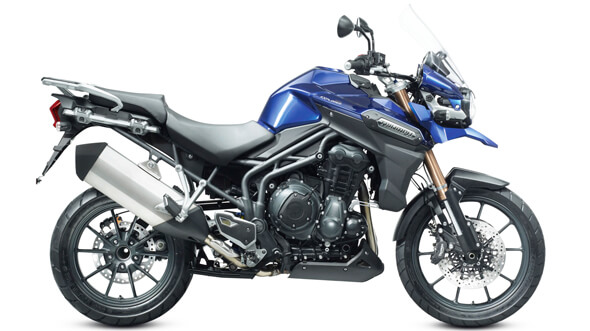 Even though the TRIUMPH Tiger 1200 Explorer 2014 is two years old model generation, it still challenges the category leader BMW R1200GS 2014 with a balanced handling, staggering alternator capacity and higher standard equipment level. The TigerExplorer handicap comes from the overall weight and slightly low ground clearance which underlines even more the use in urban touring. The TigerExplorer has all the basics in order, even though there is no OE -electronic suspension system available. The equipment producers have paid attention to the TRIUMPH and from the tune up point of view there is everything, even adventure suspension systems. Read more about the TRIUMPH Tiger 1200 Explorer 2014 Touring Enduro here.