High Power LED Lights KRISTA & GLENDA Clearwater Lights

The Clearwater Lights in California provides excellent auxiliary LED lights such as KRISTA and GLENDA lights. A set of both lights should easily cover all the requirements for a safe allroad touring in every condition. According to my experience a minimum requirement would be a pair of KRISTA lights, but a set of GLENDA would be even better.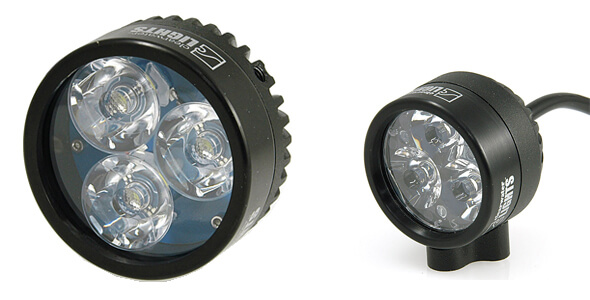 KRISTA High Power Auxiliary LED Lights
The KRISTA is very bright auxiliary light which is designed for offroad use. When used on road tune the dimmer to the lowest level so that you would not blind the on coming traffic. A single KRISTA light has three 12W high power LEDs which produce altogether even up to 150W of halogen light. The beam pattern is wide and circular which is practical in mountain roads.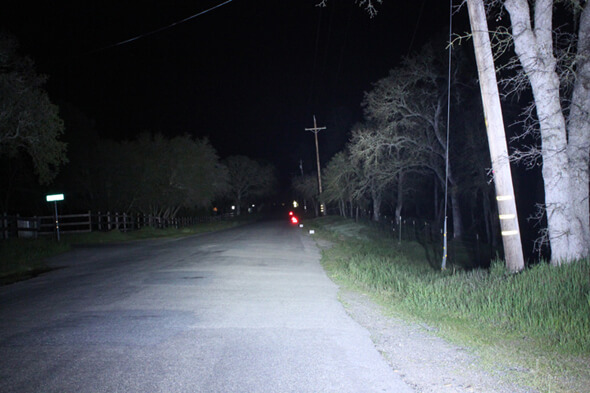 KRISTA has anodized aluminium housing with powder coating and teflon insulated wiring. LEDs are controlled by a dimmer unit which monitors among others the temperature and current for optimal performance. The rubber dimmer knob can be tuned easily with gloves on.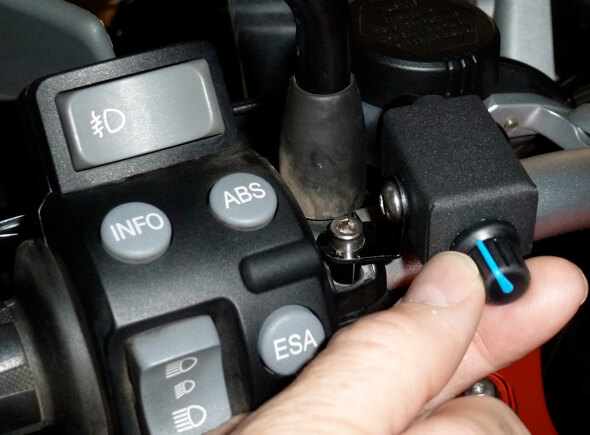 One pair of KRISTA lights consume on low beam at the lowest dimmer setting 4W of power and in the middle of the dimmer setting 16W. On high beam using the full power the pair of KRISTA lights consumes 70W of power which is 40W less than a pair of typical 55W halogen lights consumes.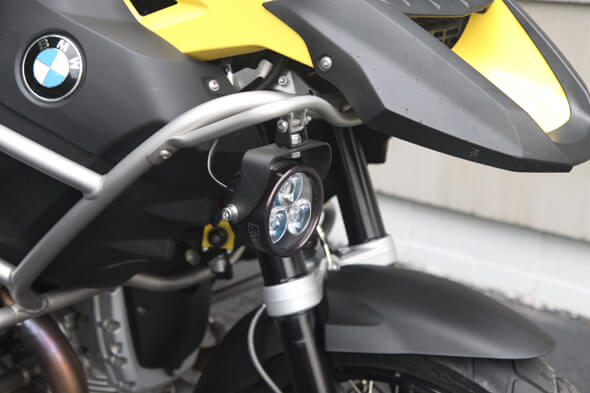 GLENDA Auxiliary LED Lights
Single GLENDA light has also three 12W LEDs with a wide light pattern. Therefore GLENDA lights can be used as regular fog lights and they are also dimmable.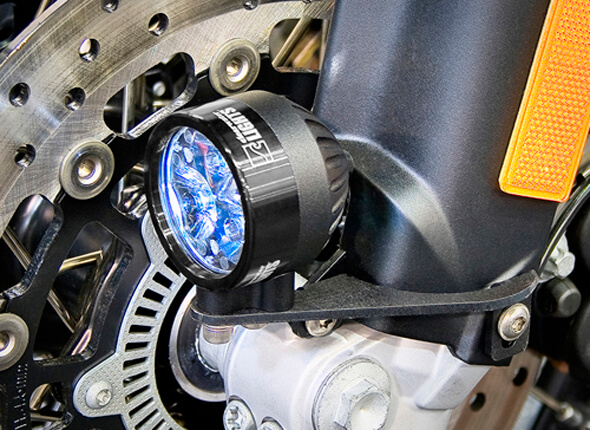 There are 4 different housing collar colors to choose from. By changing the acrylic lens you can also switch easily to classic amber color. The set of GLENDA can be installed to the bike in various ways and there are also some model specific mounting kits and brackets available. Especially all BMW models are included. You can also choose between basic (lights on the side of the fork) and offroad brackets which bring the lights in front of the fork. Note that there are no on/off switches and the instructions are made to keep your lights always on when riding.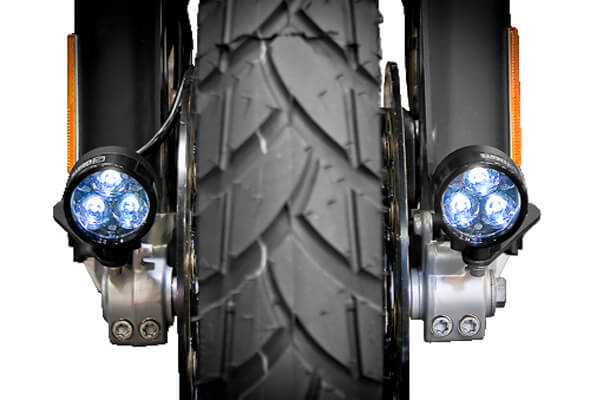 Share Your Passion On