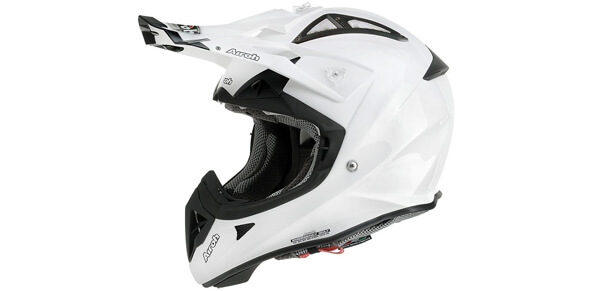 Italian AIROH Aviator 2.1 offroad helmets are extremely light weight, highly ventilated and offer a wide selection of colorful graphics on top of a full black or white version. The Aviator is very interesting allroad and adventure touring helmet. Offroad helmets are generally better ventilated and more practical for adventure touring in warm and hot climates than any other helmet type. The amount of fresh air around the head is an important comfort factor when riding actively in high temperatures. The AIROH Aviator 2.1 offroad helmets are designed to be used with neck braces and all safety aspects are taken into account, but additionally the Aviator has build in GoPro HERO3+ HD action camera attachment which fits to allroad and adventure touring requirements even better.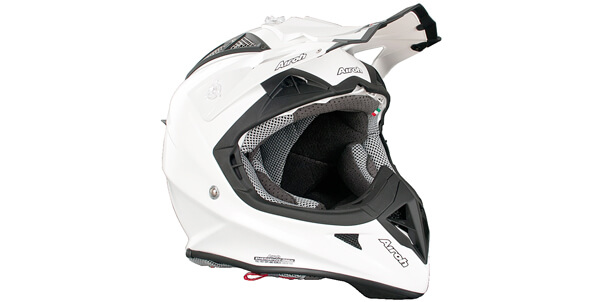 The AIROH Aviator 2.1 offroad helmets have a lot of intake vents at the front and on top of the helmet, forming efficient air flow all around the head and out at the back side. When the rain hits, the air vents on top of the helmet can be closed with rain covers. The removable mesh liner dries fast and keeps the rider more comfortable. Without a full face visor, the Aviator allows efficient air flow on the face which keeps sweating at minimum, but also best possible visibility with the goggles in compromised conditions. The dust and dirt is all around in the adventure touring and especially offroad helmets and goggles are designed for such conditions. Offroad riding has it`s requirements and higher demand for maintenance. The AIROH Aviator 2.1 chin bar has a dust filtering system with a mesh and a dirt sponge that can be removed and washed. Also the cheek pads can be washed easily.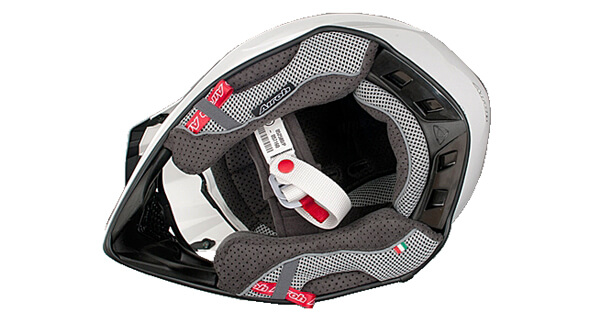 The AIROH Aviator 2.1 offroad helmets are very light due to exotic fibers such as carbon and kevlar. The weight difference becomes very clear in the end of a long day of riding when the adventure rider is perhaps also slightly dehydrated and hungry. In those moments the rider appreciates all the small things that make the difference. The traditional Aviator D -ring buckle is the simplest, lightest and automatically adjusted in the right tightness. The safety is a priority and the Aviator is american DOT and european ECE certified. A fast cheek pad removal system AEFR and shear off visor peak adjustments complete the safety aspects. Read more about the AIROH Aviator 2.1 offroad helmets here.