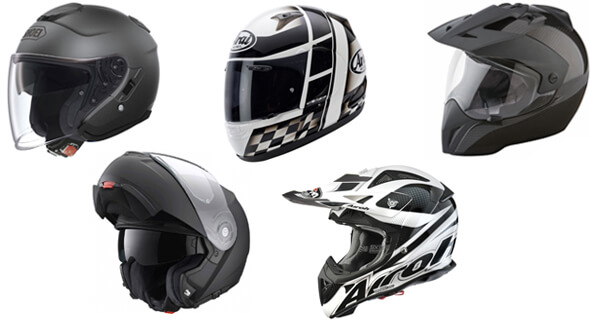 Nowadays there is a wide selection of allroad motorcycle riding helmets to choose from. Depending on the nature of routing and comfort preferences, the best helmet type can be determined. Having more than just one helmet would be the best since any helmet type would be a kind of compromise and not ideal for everything. If just one helmet type must be picked up, that would the allroad or dual purpose motorcycle helmets. The biggest differences between helmet brands come from the overall weight, noise reduction and finishing, but today even material emissions are in focus. Allroad motorcycle helmets are often used in high temperatures and exposed to a lot of sun light which accelerates those emissions. Therefore allergy free lining and hypoallergenic labels indicate that the materials are very carefully chosen.

The urban allroad touring represents the most general requirements for motorcycle helmets. Both integral full face and modular flip up helmets are common in urban touring. The modular motorcycle helmets provide the largest functionality and amount of touring features. At the opposite end there are the adventure touring riders usually in very different and even challenging conditions. Overheating the head would not be a small thing and efficient ventilation is one of the key features of allroad motorcycle helmets and especially when riding actively. The offroad riding helmets offer the best ventilation and hydration system compatibility. They are ideal for the most demanding conditions and the highest level of active riding. A step down, the allroad motorcycle helmets with dual purpose features may be the best compromise for allroad touring on versatile surfaces and conditions. In the middle of these ends there are several alternatives, but generally I would always stick to full face protection in allroad and adventure riding.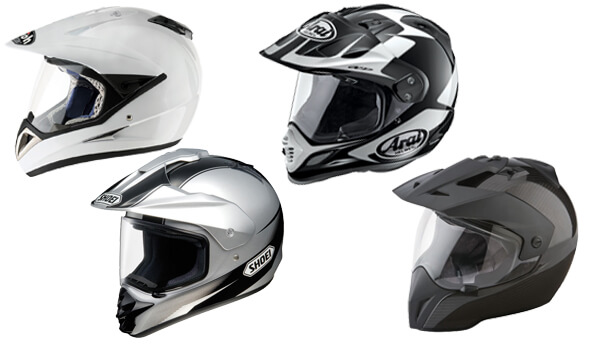 Fitting and sizing allroad motorcycle helmets can be troubling. The shapes of the heads are not similar and some of the helmet brands are better for others. Fortunately some of the helmets can be fine tuned for individual shapes. Finding the right size is simple. Measuring the head from the widest point above the eyebrows, gives a number that points out to the right size in the helmet producer`s sizing chart. By testing one size smaller and larger helmet, the right size can be confirmed. The right helmet size is snug to wear at first and slightly presses the cheeks and the widest point of the head before the helmet brakes in. Read more about allroad motorcycle riding helmets here.