YAMAHA XT660R 2013 Adventure Touring Enduro
The YAMAHA factory offers a wide range allroad touring enduros such as YAMAHA XT660R 2013 which is the brother version of YAMAHA XT660Z Tenere 2013. Both of them are designed for solo riding and the big brother YAMAHA XT1200Z SuperTenere 2013 is ideal for two with a big payload. The XT660R character has features for more challenging adventure touring out of tarmac roads. The XT660R is perfect for bad road conditions, small roads generally and hard packed trails. The XT660R is designed for sensible speed below the highway limits and therefore the country and fire roads are natural environments for the XT660R. The YAMAHA XT660R 2013 is perfect companion for solo adventure riders that are planning mostly to ride at the hinterlands and explore remote locations.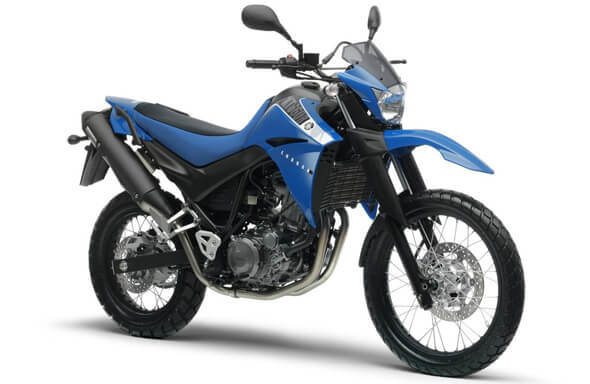 The YAMAHA XT660R 2013 is basically no offroad dirt bike what so ever. It is simply too heavy for the category, but the XT660R has a lot of offroad capabilities for demanding adventure touring. The XT660R single cylinder engine provides very practical and smooth torque which is perfect for gravel & dirt road riding. YAMAHA engines are know from reliability and the XT660R is no exception. The XT660R is very simple to ride, has good riding ergonomics and is therefore a good choice for beginners too. In everyday biking the XT660R is good as long as highway riding is not on the menu. The XT660R engine is not powerful enough for high speed.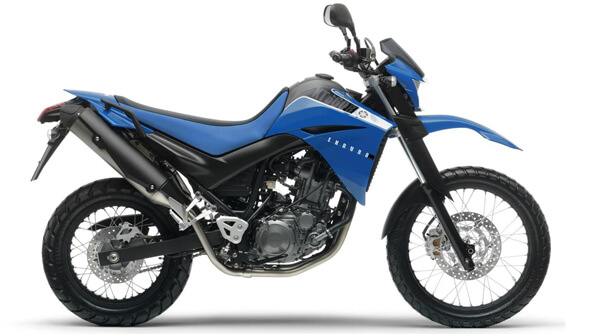 YAMAHA XT660R 2013 Features
The YAMAHA XT660R 2013 provides very little wind coverage which is just fine when we are looking at the true nature of the bike. The average speed would be mostly below 90kmh (56mph) which makes fairing a small issue, but still I would recommend to get a taller windscreen (OEM available), at least for everyday use close to home. The overall weight of XT660R is rather high for an offroad bike, but as long as the XT660R is used in the natural touring environment and everyday riding, it`s not a problem. The XT660R frame and riding ergonomics are not large or typical offroad size. The XT660R seat is relative low and taller riders may need foot peg and handlebar adjustments in order to find the right riding postures. On the other hand, the single piece seat is long and ables movement back and forward during the ride.
The YAMAHA XT660R 2013 fuel tank offers modest 15L (3.96 USgal./ 3.3 UKgal.) capacity and therefore reserve canisters such as ROTOPAX would be ideal. Note that the fuel tank is placed traditionally quite high which makes the bike with a full tank slightly heavier to manoeuvre. The 21 inch front wheel is good for gravel and offroad, but the XT660R gear ratio is designed for road use and the first gear is slightly too long for slow manoeuvring off the road. The ground clearance is modest 210 mm. (in.) which is not much and on top of that the exhaust pipes run below the engine. Therefore investments to proper engine protection are in order.
The YAMAHA XT660R 2013 has normal 10 000km service interval which is not a lot, but a kind of minimum for touring purposes. Fortunately the simple engine structure makes YAMAHA XT660R 2013 easy to service by any handyman, even on the road as long as the tools are available. Such features are always beneficiary for an adventure touring enduro since they should be able to take you there and back no matter what. The key YAMAHA XT660R 2013 features are:
Seat height 865 mm. (34.1in.)
Ground clearance 210 mm.
Suspension travel 225/200 mm. (8.86 / 7.87in.)
Tyres 90/90R21 and rear 130/80-17
Max performance 48HP and 60Nm.
Electronic immobiliser system
Weight fueled 181kgs or 399lbs.
Payload 186kgs or 410lbs.
Fuel tank 15L, 3.96USgal., 3.3UKgal. (min. 95RON – 89AKI)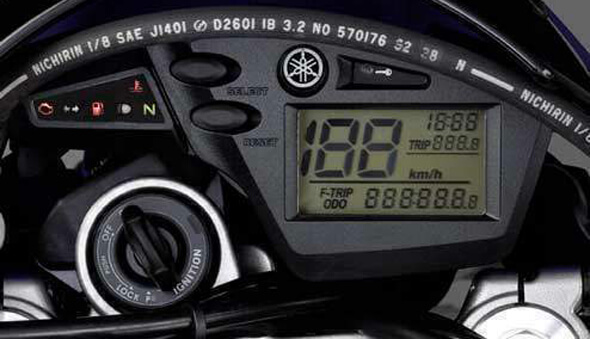 YAMAHA XT660R 2013 Instrumentation
The YAMAHA XT660R 2013 has a very basic instrumentation even without the tachometer. There is only a small display for warning light symbols and a LCD multifunction display. Typically there is no fuel gauge either. Instead there is a reserve trip (5L / 1.32USgal / 1.1UKgal) and therefore the rider has to take care of fuel monitoring with the trip counters or using a GPS navigator with fuel tracking features such as GARMIN Zumo 350LM. The standard YAMAHA XT660R 2013 digital LCD display offers:
Odometer total
Speed
Trip 1 & 2
Fuel reserve trip
Time
YAMAHA XT660R 2013 Equipment Accessory
First of all the YAMAHA XT660R 2013 needs more protection for the engine, cooler, exhaust pipes and the handlebar. Equipment providers offer pannier sets, but a tail bag such as GiantLoop would be also a good choice. Note that better heat shielding is necessary with the tail bag. The center stand would be good for chain maintenance and log term parking. A taller windscreen would also offer more protection which is interesting also from the everyday biking perspective. Wide offroad foot pegs would provide better support and grip when riding in standing posture. A mud guard extension along a tall engine guard would also cut some of the dirt which is otherwise going to engine front.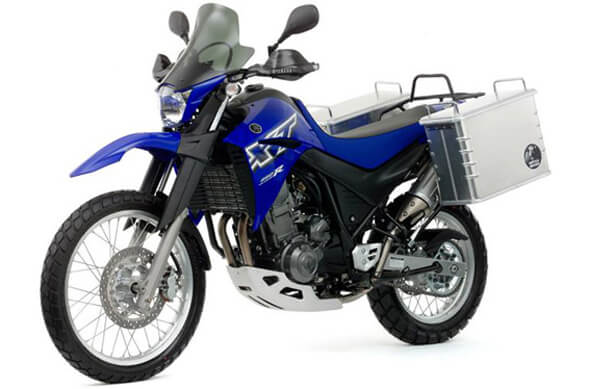 YAMAHA XT660R 2013 Comparison
Compared to KTM 690 Enduro R 2013, the YAMAHA XT660R 2013 is more comfort oriented and slightly more road capable. They both have similar tyres and rims, but the XT660R is 34kg (75lb.) heavier, offers 3L (0.8USgal.) more fuel capacity, 45 mm. lower seat height, 14kg (30.9lb.) less payload and 50 mm. less suspension travel. The KTM world offers more equipment alternatives to tune the bike, but still there are enough universal solutions for Yamaha too. The YAMAHA XT660R 2013 is less agile off the road, still being able to offer good performance there as long as we are not looking at dirt biking. The XT660R offers simply a very interesting alternative for rough adventure touring.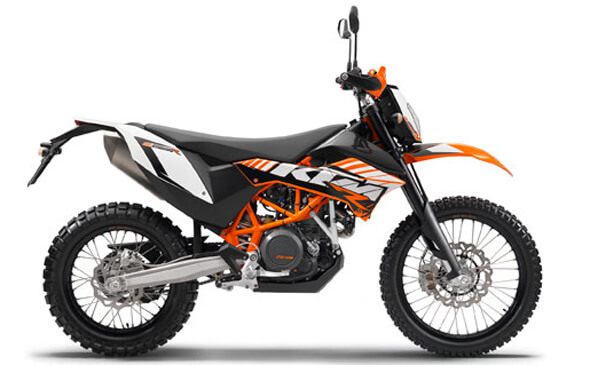 VS YAMAHA XT660Z Tenere 2013
Compared to YAMAHA XT660Z Tenere 2013, the XT660R is slightly more aggressive and less comfort oriented adventure touring enduro from nature. The XT660R offers mostly the same, but without the front fairing and the windscreen. The XT660R is 22kg (48.5lb.) lighter, offers 8L (2.1USgal.) less fuel capacity, 4kg (8.8lb.) more payload and 2Nm. more torque due to different exhaust pipe. The YAMAHA XT660R 2013 is a better choice for demanding adventure touring with less speed and using the smallest road and trail network. The XT660Z Tenere is better for higher speed and slightly less aggressive routing.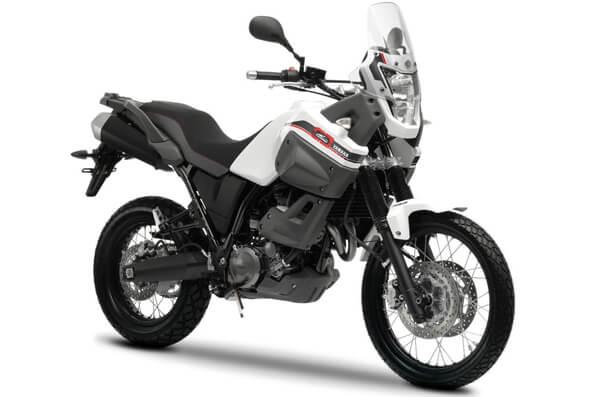 VS YAMAHA XT660R 2014
Compared to the YAMAHA XT660R 2014, the YAMAHA XT660R 2013 is technically the same bike, but the colors and graphics are new. I can see why. The 660R is a very basic motorcycle with well proven technology and simplest solutions. It has it`s own clientele and for the moment everything is very much in order. By upgrading the 660R too early, the lucrative price would be probably lost. The ABS comes later on, if the factory prefers to stay within the EU -regulations. Personally I like to see the 660R with slightly better instrumentation and twin fuel tanks at the front as low as possible. The ABS should be in the future easily put OFF also for a long term use. The foot pegs and levers should be all offroad style. These are all small things, but good for adventure 660R -riders and I believe that there are people looking for such rides also in the future.