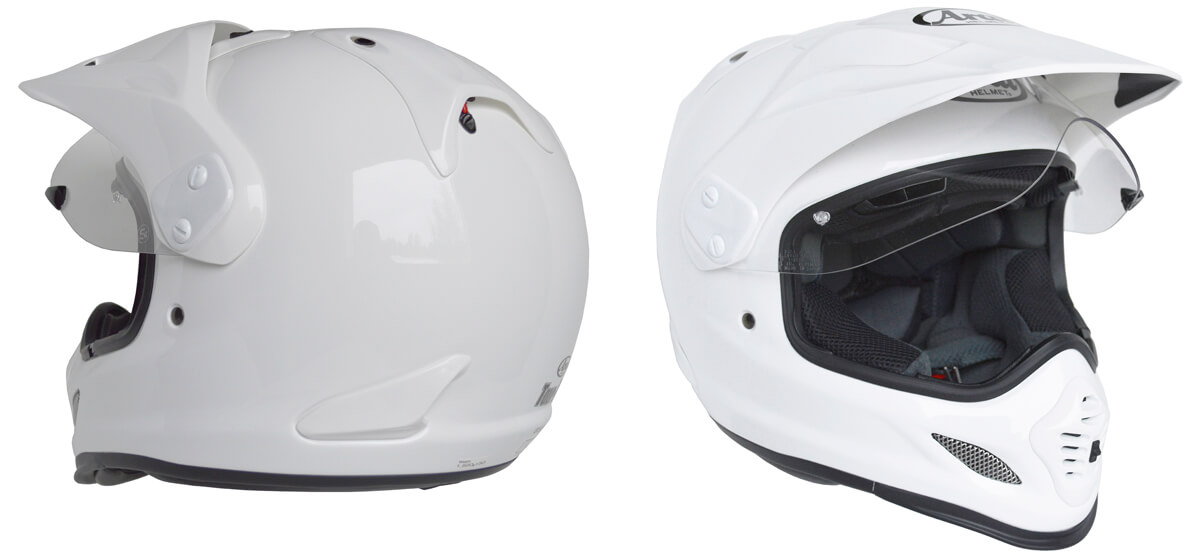 ARAI Tour X4 dual sport motorcycle helmet is an interesting light weight alternative with 3 -configurations in a single helmet. The TX4 is called XD4 in US and the helmet has all the three safety certifications including the tough SNELL -safety standard. Dual sport motorcycle helmets offer the most for allroad touring in varying conditions and -surfaces. One of the most competitive feature would be the ventilation and the TX4 has 7 intake vents and 4 exhausts. The peak design directs air into the top head vents and the rear diffusor suction improvs the air flow even further. The TX4 -visor can be locked down and put in city ventilation position, but it has no anti-fog treatment. Although the shield has PINLOCK® -pins for an anti-fog lens insert. On top everything the ARAI Tour X4 dual sport motorcycle helmet interior can be fine tuned for personal shapes and the cheep pads have plenty of room for headset speakers. The interior offers also enough room for eye-wear and the chin guard for a hydration system mouth piece.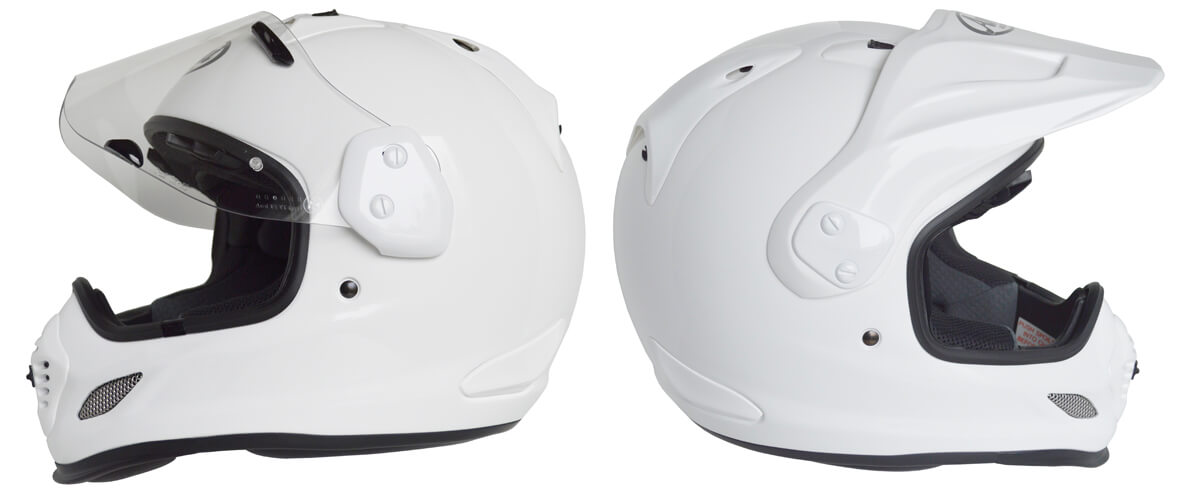 The ARAI Tour X4 dual sport motorcycle helmet has 3 -configurations. The DualSport -configuration is the best and very functional also with offroad goggles. There is basically no better way to meet the requirements for versatile allroad motorcycling conditions. The Offroad -configuration without the visor shield makes the TX4 almost like the ARAI MX-V, but with better peak aerodynamics for high speed. The visor pivot system keeps the shield closer to the shell when the visor is flipped up, creating more room for the peak and allowing better aerodynamic forms. The Street -configuration transforms the TX4 into the full-face helmet category, allowing a sporty RR -riding posture and to look really up without the peak. The interior headliner and cheek pads are fast wicking, removable, washable and even replaceable which is very relevant for riding in dusty offroad conditions. The ARAI Tour X4 -cheek and the temple pads are made of foam layers which can be pealed to better match the individual shapes and to provide even better support.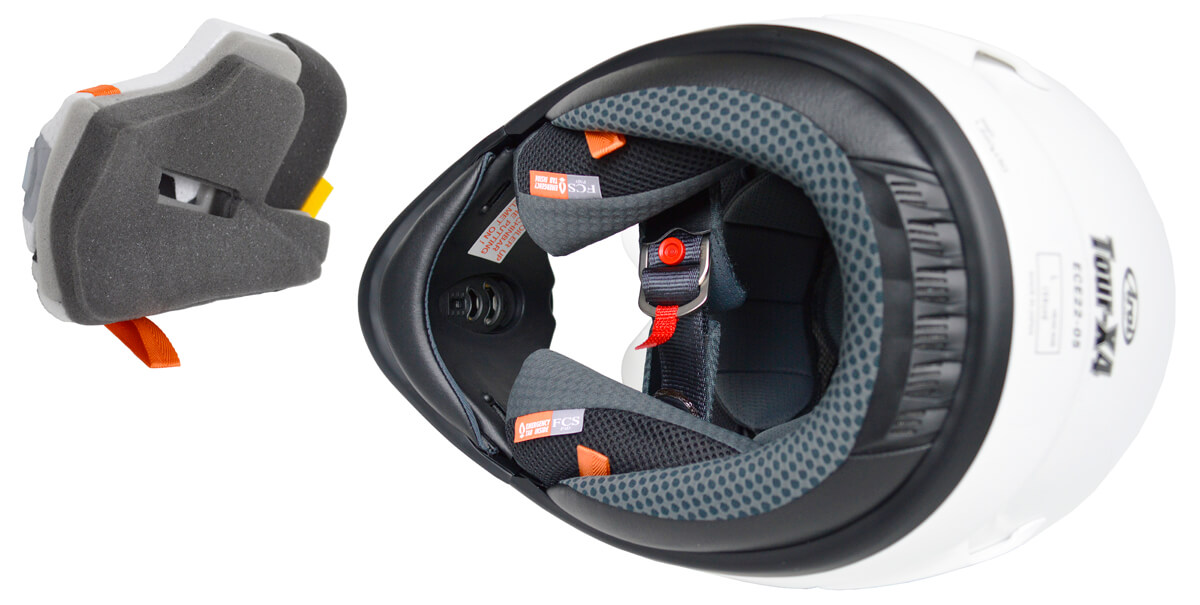 The ARAI Tour X4 dual sport motorcycle helmet offers high level safety features including emergency cheek pad removal system and shear off screws on the peak. The overall helmet shape is very round and the design smooth creating the best possible shell rigidity. The traditional TX4 double D -ring buckle is the best lock type ever made, allowing the simplest strap adjustment with every single closure. The TX4 offers 16 graphic and few basic color alternatives which is plenty and integrates with most of the color schemes. I prefer the full white due to the lowest heat sensitivity in the hottest sunshine. I would like to see in the next generation TX4 -helmet a full and seamless integration with a model specific rider communication system, like the SCHUBERT C3Pro. Read more about the ARAI Tour X4 dual sport motorcycle helmet over here.