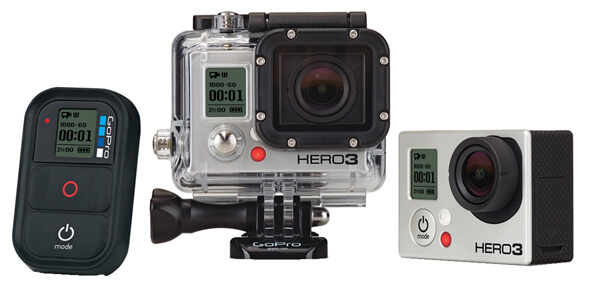 One of the leading action camera producers is GoPro and their best camera is HERO3 Black Edition. The HERO3 provides the largest set of mounting options on the market. The standard Black Edition package includes along the waterproof housing a horizontal surface quick release buckle, vertical surface J -hook buckle, 3Way pivot arm, 1 curved and 1 flat 3M adhesive mount to start with. GoPro offers additionally for example side-, handlebar-, chest mounts and then some.
The HERO3 action camera provides a wide range of HD resolutions with different aspect ratios such as cinema (17:9), TV (16:9) and computer (4:3) screens. The most interesting HDTV aspect ratio 16:9 includes HD720p with 120/60 frames per second and HD1080p with 60/48/30/24 fps allowing exceptionally also a narrow field of view in addition to ultra wide.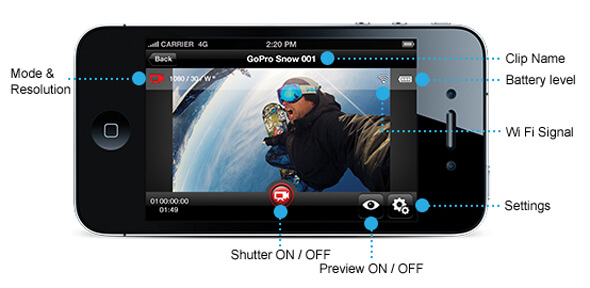 GoPro offers a free smart phone and tablet application for controlling the HERO3 action camera which is very practical way of changing the settings and fine tuning the angle of view after mounting the HERO3 onto the bike or helmet. Read more about GoPro HERO3 Black Edition HD Action Camera here.