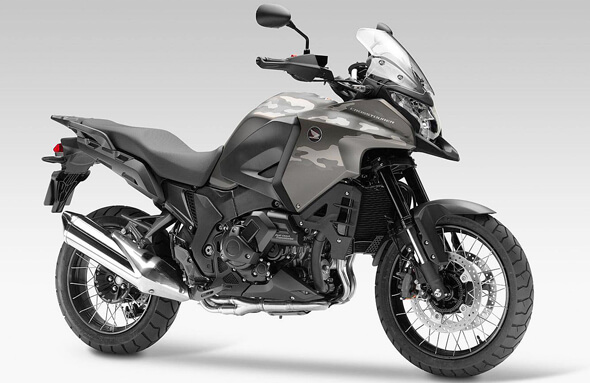 HONDA VFR 1200X CrossTourer 2014 allroad motorcycle offers one the sweetest torque and proper urban touring enduro features with a little bit tune up. The overall weight is relative high, the low ground clearance, the soft suspension and the average size fuel tank translates to less ideal offroad handling which was probably never the plan either. The CrossTourer handles well on tarmac and thanks to cross spoked rims, clears light allroad routes like any other direct competitor. The character probably incorporates in the V4 -engine which brings the joy on every petrol head`s face. When also a HONDA -dual clutch transmission is selected with few touring accessories, the CrossTourer becomes an interesting urban travel companion for two and a very good everyday bike.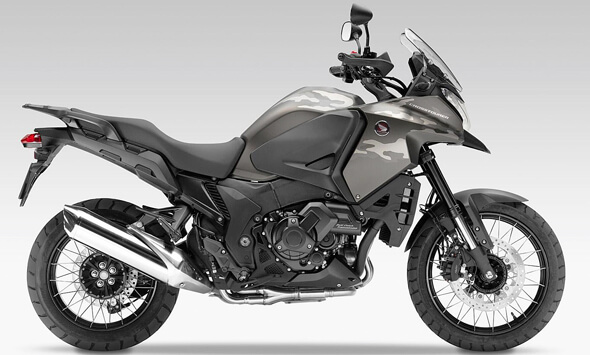 The HONDA VFR 1200X CrossTourer 2014 is an old school motorcycle in today`s standards. Although it has ABS and traction control systems, they are not very sophisticated and hardly optimized for offroad riding. The leading technology lays on the V4 -engine and the DCT -performance. Therefore the CrossTourer is really at home on the tarmac and carrying a significant payload. The CrossTourer is ride by wire throttled, but surprisingly it offers no cruise control which is a basic touring motorcycle feature today. It would be easily included as an after market feature, but since the HONDA is quite conservative, the time frame could be long for a fan. The HONDA VFR 1200X CrossTourer 2014 -ergonomics are traditional and the handlebar nor the foot pegs are adjustable. The windscreen can be adjusted, but there are no turn knobs or levers to do it quickly. The single piece seat is also not adjustable, but fortunately there are several accessory seats on the market and even taller riders are taken into account.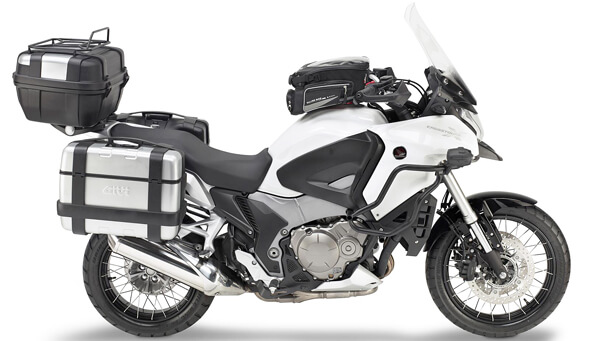 The HONDA VFR 1200X CrossTourer 2014 -instrumentation is also quite basic and enough for urban touring, but I would prefer to have a fuel range reading just in case. The CrossTourer is anyhow good for light allroad touring which may also lead out of the fuel station grid and a close call is not something we are looking for. This could be cleared with a proper GPS -navigator, but still it would require additional counter resetting on every pit stop. The equipment producers offer a nice selection of accessories for the CrossTourer and there is basically everything relevant. The HONDA dealers HIGLANDER -upgrade package is also very good looking, but hardly ideal for offroad routing. Read more about the HONDA VFR 1200X CrossTourer 2014 here.