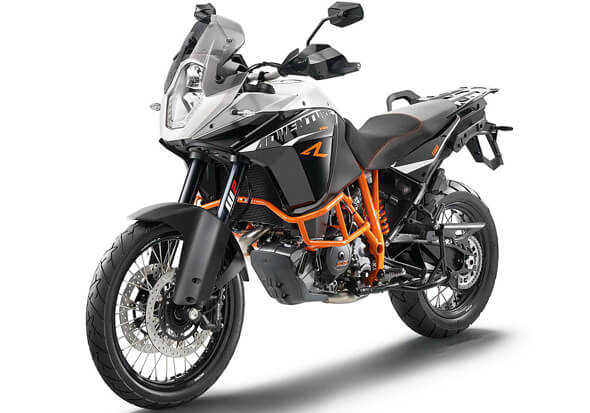 KTM 1190 Adventure R 2014 is at the moment the most adventurous touring motorcycle in the big bore segment. It is the offroad version of the basic KTM 1190 Adventure 2014 model. The 1190R provides exceptional offroad handling features, highest engine performance, sophisticated riding aid systems and a comprehensive instrumentation as standard. The ergonomics are good and there are several adjustment alternatives. The ground clearance is one of the highest which means that the rider seat is placed relative high up. The 1190R power consumption is minimized with LED -indicators, parking lights and the DRL -headlights. Never the less, the 1190R is not perfect every single way and rider specific tuning is often required. Fortunately there are a lot of model specific and universal parts to turn the KTM 1190 Adventure R 2014 into any kind of motorcycle touring preferences.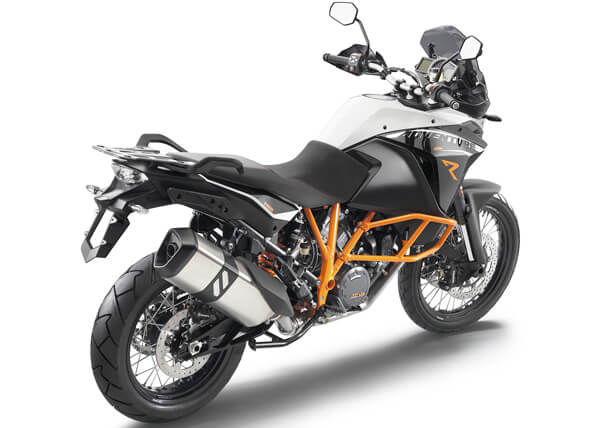 The KTM 1190 Adventure R 2014 has bigger wheels, 21inch at the front and 18inch at the rear which makes all the difference on loose and uneven offroad surfaces. On top of the signature WP -suspension, the 1190R has a WP -steering damper to eliminate typical hits and jerks from the ground. The most aggressive adventure riders can also replace the standard handlebar mounts with rubberized OE -clamps. The modern 1190R instrumentation supports very well touring navigation and fuel monitoring with versatile features. The LC8 engine offers performance beyond any needs and therefore a stability control system comes very handy for most of us. The KTM 1190 Adventure R 2014 ABS provides advanced offroad features with a real OFF -setup too.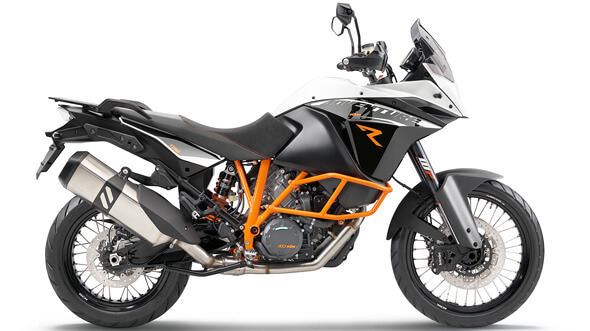 The KTM 1190 Adventure R 2014 has it`s short comings too. The standard 1190R windshield is adjustable, very short and designed mostly for riding in standing posture. There are 2 taller OE -windscreens to change that for allroad touring purposes. The single piece 1190R seat is also designed for active offroad riding and there is no adjustments, unless it is replaced with the basic model two piece seat which is good news for most of us. The stability control system is very sophisticated and offers versatile setups, but without an optional low octane fuel dongle plugin, the OFF -setup returns automatically ON after every single engine start. The 1190R has also an average size fuel tank which hardly supports most adventurous touring in the outback. Still the 1190R is the most exciting big bore on the market. Read more about the KTM 1190 Adventure R 2014 touring motorcycle here.