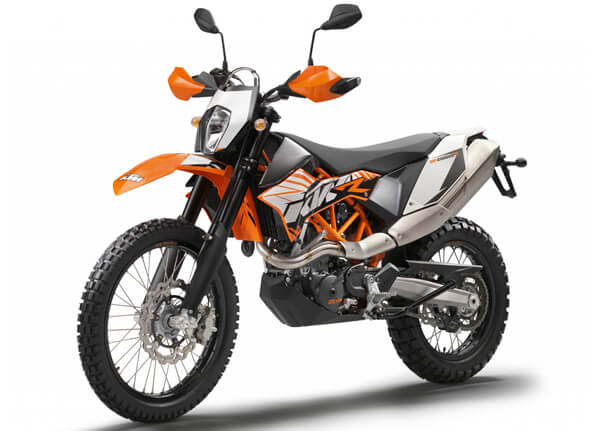 The Austrian KTM factory has enormous ability to generate highly offroad capable enduros and the KTM 690 Enduro R 2013 is no exception. It is very agile and handles extremely well in demanding riding conditions. Clearly the 690R is designed for gravel & dirt roads without forgetting trail features. A torque single cylinder engine LC4 together with a shorter gear ration minimise the need for shifting which makes riding easier and helps in challenging situations. Still the 690R is no dirt bike due to it`s overall weight, but comes to closest so far.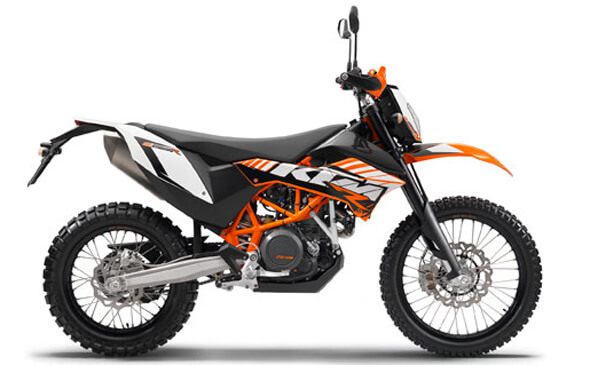 The KTM 690 Enduro R 2013 fits very well for exploring the hinterlands through fire roads and trails. The standard 690R does not support long legs with 12L fuel tank and without extended fuel capacity, it remains a local explorer. Fortunately there are several options to extend the range which makes the 690R a very interesting hard core adventure touring enduro. Perhaps even the king of the category.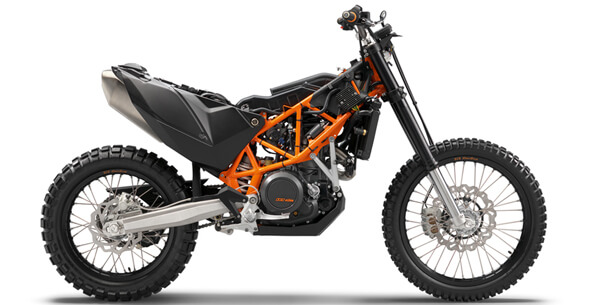 The KTM 690 Enduro R 2013 has very natural and good riding ergonomics and a lot of room to move back and forward on the seat which is by the way the longest there is. Although the seat is designed first of all for active riding and the touring comfort comes a second. Therefore 690R is entirely at home on gravel and slightly out of the optimum on tarmac. The KTM 690 Enduro R 2013 is very natural to ride in standing posture and wide offroad foot pegs with a wide handlebar supports that too.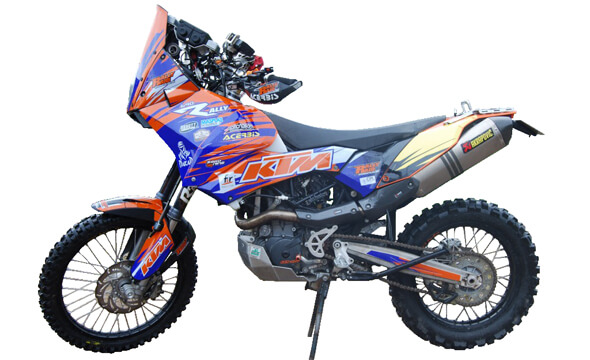 The KTM 690 Enduro R 2013 offers the very basic instrumentation and no wind coverage, but the 690R has a lot of options. Generally the 690R can be tuned very versatilely compared to any other bike and the wind coverage can be upgraded for example with a Dakar rally style fairing. The 690R is probably the best platform to build up an extreme adventure touring enduro both from the handling and equipping point of view. Read more about KTM 690 Enduro R 2013 here.