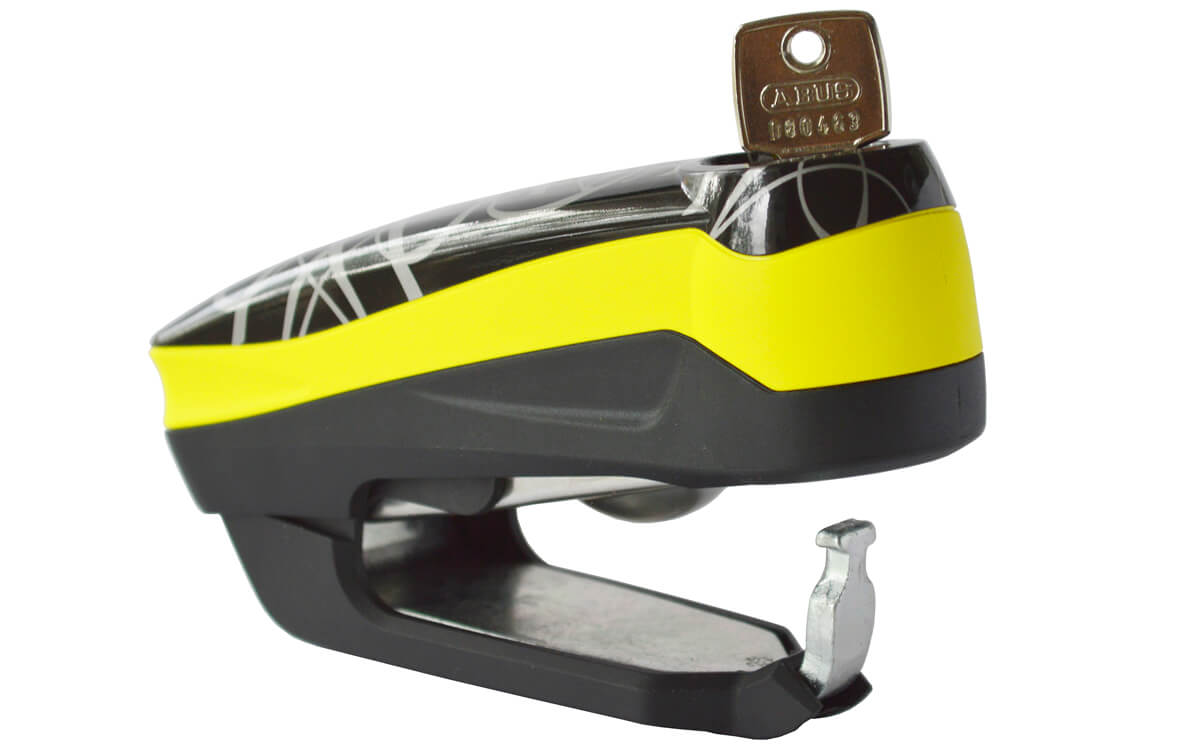 Motorcycle alarm brake disc lock ABUS Detecto 7000RS1 with a dimple key cylinder and a sonic alarm system, provides a medium level of public parking security against thieves and joy riders. The factory has not tested the RS1 in one of the certification laboratories, but the ABUS -rating and several recommendations from a couple of motorcycle medias indicates that the RS1 would provide good value for the money. The RS1 -disc lock structure is made of hardened steel enduring traditional forced braking methods and therefore it weighs 600 grams (1.32 lbs), but anything less would be too moderate protection anyway. An EXTRA Class dimple key barrel requires high precision and therefore offers one of the best protection against lock-picking. On top of that the factory takes care of the key management which prevents making illicit copies.

The ABUS Detecto 7000RS1 -sonic alarm system monitors 3D -movement and structural vibrations. If such is detected, a 100dB siren would be set off for at least 15 seconds. If no further movement is detected, the RS1 -alarm will turn back to armed & ready monitoring. The RS1 has two way status indicator system. Right after the lock is clamped around the brake disc, a green LED light and a beep after 2 seconds confirms that the RS1 -alarm system is activated. Every 6 seconds a red LED flash confirms that the alarm system is on duty. If the LED -indicator flashes orange light and after 4 seconds comes the activation beep, the batteries are running low and should be replaced soon. If the LED flashes red light with 3 short beeps, the batteries are running soon out and should be replaced right away, even though the RS1 would be armed and ready, but not for long. The ABUS Detecto 7000RS1 -sonic alarm system runs with two AAA -batteries which is one of the most available battery type all over the world and it would take only few seconds to replace the batteries without any tools.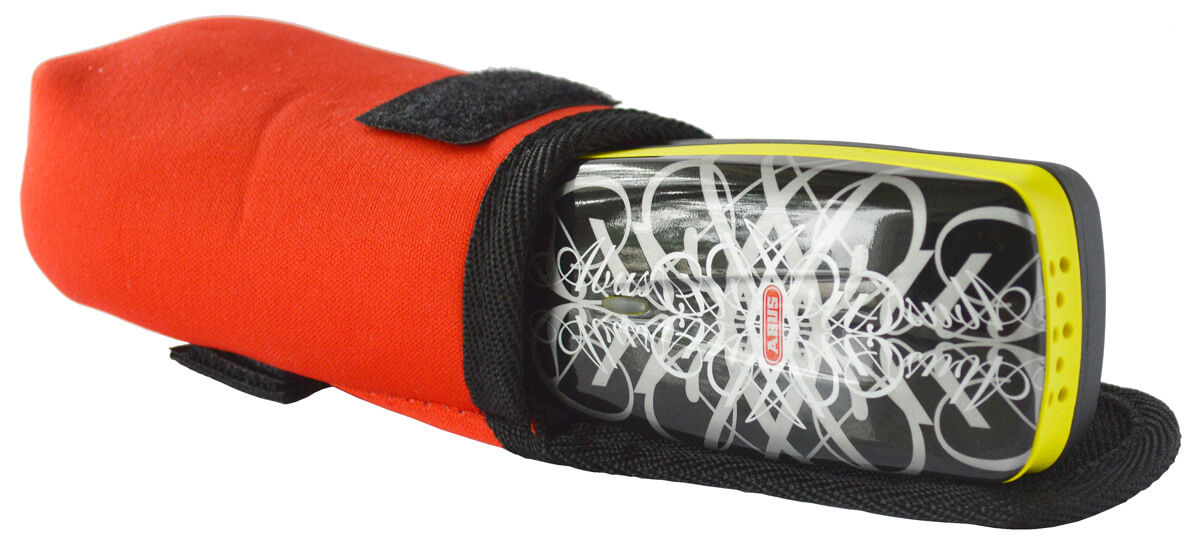 The ABUS Detecto 7000RS1 brake disc lock comes with two dimple keys and a travel pouch. The storage pouch would protect the alarm activation switch from loose objects in the luggage compartment sliding in the slot and pressing the switch during the ride. As long as there are no rubberized holders matching the RS1 -dimensions, the travel bag is probably the best way to store the lock somewhere in the luggage. One clear advantage of having the alarm system in use is that it prevents from forgetting the brake disc lock in place and slipping the bike on the side right next to the parking place. That`s not even a rare thing to happen and more like a reminder to replace the batteries on time. Read more about the ABUS Detecto 7000RS1 motorcycle brake disc lock over here.