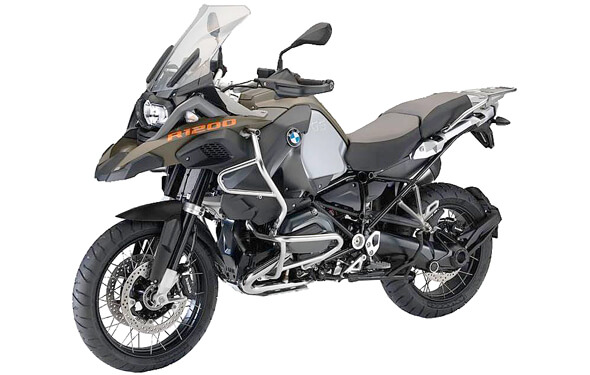 Right after the launch of the urban brother BMW R1200GS, the factory continued with next generation BMW R1200GS Adventure 2014. They have a lot in common, but as expected the GSA offers on top higher fuel capacity, taller touring windscreen, glove compartment, crash bars, offroad pegs and cross spoked rims. Due to the new liquid and air cooled twin boxer, the new GSA is a 1kg heavier than the predecessor, but also offers slightly more ground clearance. As a compensation the fuel tank is 3 litres smaller, but due to better fuel economy this could be a small limitation. On the other hand it seems like the BMW R1200GS Adventure 2014 offers no longer low octane fuel settings. This would be a surprise and a step back.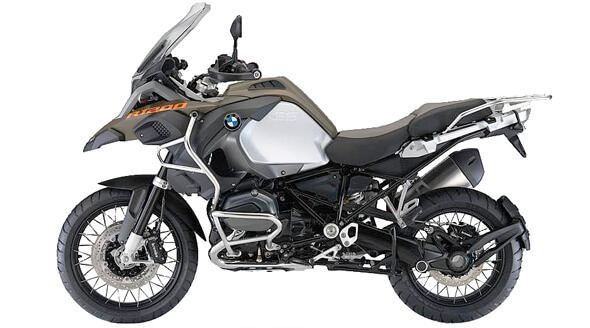 Since the new BMW R1200GS Adventure 2014 is ride by wire throttled, the BMW offers as optional extra a cruise control for the GSA riders. As a standard feature the GSA has an onboard computer and two riding modes out of 5 in terms of a basic traction and stability control. Finally also the GSA has now the advanced multi controller unit at the left hand grip. It is one of the refreshing innovations in the MC -instrumentation. The cross spoked rims are a standard too, but the urban MICHELIN Anakee III tyres are slightly against the GSA`s nature and history. The tyres are also wider than before. Surprisingly the BMW has equipped the GSA with quite a small alternator, even compared to the brother model and that is strange thinking. With a full LED -lighting system that would be perhaps a reasonable compromise, but since the amount of electronic devices only gets higher, it seems odd.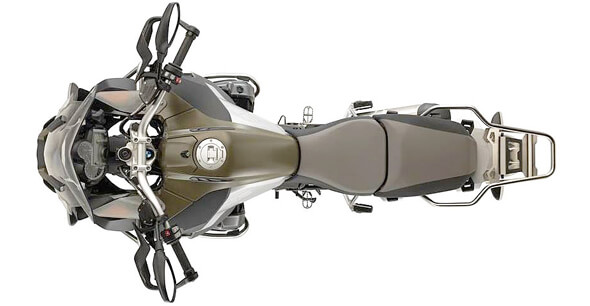 The next generation BMW R1200GS Adventure 2014 has again proved it`s competence and position in the big allroad touring enduro segment. It was no surprise, although it brought up few question marks. The new GSA still offers a class leading comfort, riding ergonomics and overall the best touring features for globetrotters, but the competition today is only getting harder and GSA left few things short. These times are tough, but perhaps the king will be soon challenged again. Read more about the BMW R1200GS Adventure 2014 here.