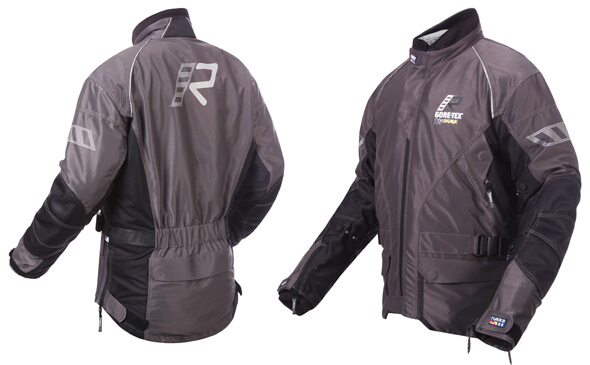 RUKKA AirMan Gore-Tex® jacket and AirVision pants are designed for allroad riding in versatile conditions varying from very warm to moderate temperatures. This suit is the most ventilated suit RUKKA offers at the moment. The highly breathable CORDURA® AFT shell construction allows constant air flow through the shell suit and the simple layout supports the goal with details. Both the jacket and the pants have removable Gore-Tex® & Outlast liner which extends the usability into the rain and moderate weather conditions.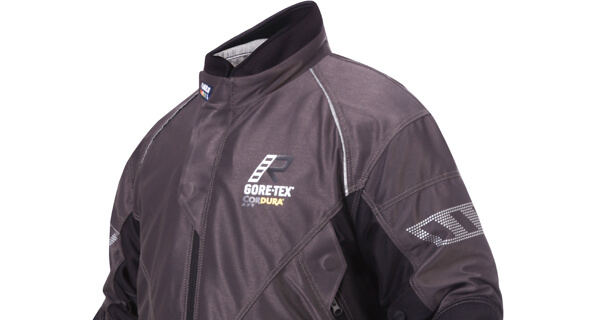 The shell construction of the RUKKA AirMan Gore-Tex® jacket and AirVision pants is made of wide woven CORDURA® AFT which is better than the CORDURA® 500D from the constant ventilation point of view by allowing efficient air flow through the structure. The fabric structure is much more open and mesh like, but still very abrasion and tear resistant. The external pockets and zippers in the shell suit are not waterproof neither and sensitive items in the pockets should be put in a dry bag or case. The RUKKA AirMan Gore-Tex® liner jacket has 2 waterproof pockets and the shell jacket one waterproof pouch in one of the pockets.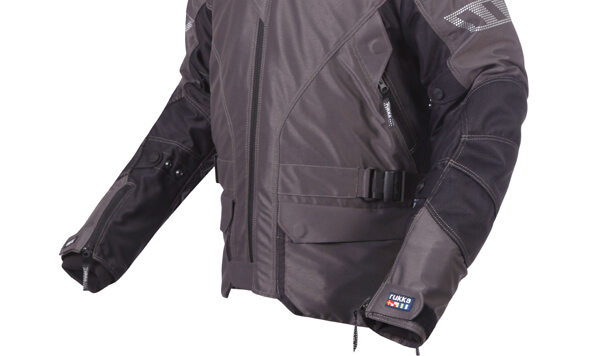 The removable Gore-Tex® & Outlast liners of the RUKKA AirMan Gore-Tex® jacket and AirVision pants provide on top of water- and windproof features also temperature regulation. The Outlast lining is able to absorb the excess heat and moisture keeping the rider as comfortable as possible. As soon as the temperature drops again, the Outlast lining releases the energy stored in the liner back and balances the change. This is most beneficiary especially with the pants since putting the liner on somewhere when the rain suddenly hits at some point, can be impractical. Therefore wearing the liner proactively is more comfortable and practical.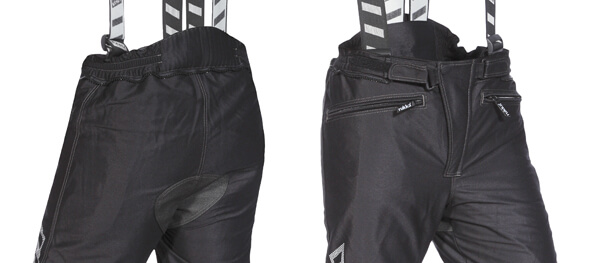 Another RUKKA AirVision Gore-Tex® pants comfort feature would be the Air CUSHION and Antiglide KEPROTEC® layers agains the seat. The RUKKA Air CUSHION works agains the pressure formed by the edges and strong shapes in the seat, allowing better blood circulation and therefore more comfortable ride on a long daily LEG. The RUKKA Antiglide KEPROTEC® overlay eliminates unintentional sliding on the seat which can be quite irritating in some of the cases. This allroad riding suit is one the best alternatives for changing weather conditions between very warm and moderate, but read more about the RUKKA AirMan Gore-Tex® jacket and AirVision pants here.