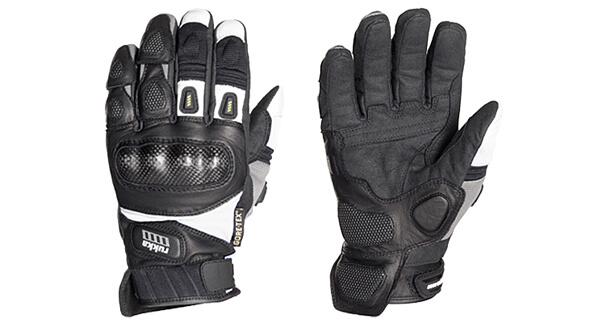 RUKKA Vauhti Gore-Tex® MC -gloves with short cuffs have one of the best allroad and adventure touring features for warm and changing weather conditions. It is not designed for the hottest conditions like the RUKKA Him gloves, but still the temperature range is one of the widest. Naturally the hand protectors and grip heaters extend the range even more. What makes the VAUHTI -gloves so special is the level of protection features together with the best fit. These gloves have exceptionally high protection level with carbon knuckle protectors, numerous foam pads and abrasion resistant SuperFabric surfaces. In addition the VAUHTI -gloves are wind- and waterproof, but also offer the best breathability with the Gore-Tex® membrane. The shell construction is real leather which is integrated with 3 layers laminated together as 1, called Gore-Tex® Xtrafit. Along with pre-shaped fingers, elasticated articulations, stretch panels and pre-curved palm, the Gore-Tex® XTrafit provides top notch fit and feedback from the handlebar. The RUKKA Vauhti Gore-Tex® MC -gloves are comfortable in use and rub free which keeps the hands operational during the trip.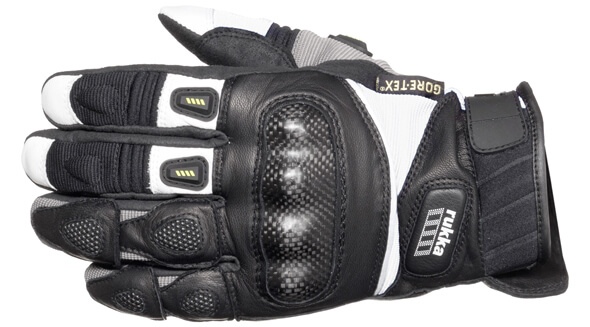 The RUKKA Vauhti Gore-Tex® MC -gloves offer one of the most versatile and extensive safety features on the market. The gloves are full of protective details all around. At the backhand there are carbon knuckle protector, numerous foam pads and TPR -protectors providing impact protection. Highly abrasion resistant SuperFabric surfaces provide additional shielding in sliding accidents on top of double layer leather reinforcements. At the palm side the RUKKA Vauhti Gore-Tex® MC -gloves have again double layer leather reinforcements, foam pads and SuperFabric sliding surfaces. Compared to some of the leading short cuff motorcycle riding gloves, the VAUHTI -gloves have additionally an extended heel & wrist protection tab which becomes very helpful when sliding against the ground the wrists slightly exposed. Typically the offroad riders going down straight ahead are trying instinctively to protect the hands by lifting fingers a little bit up from the ground which in fact exposes the wrists and the ULNA -bone for injuries. The RUKKA Motorsport knows this very well and has includes such extended wrist protection tabs also to RUKKA Him gloves which are good for the hottest weather conditions.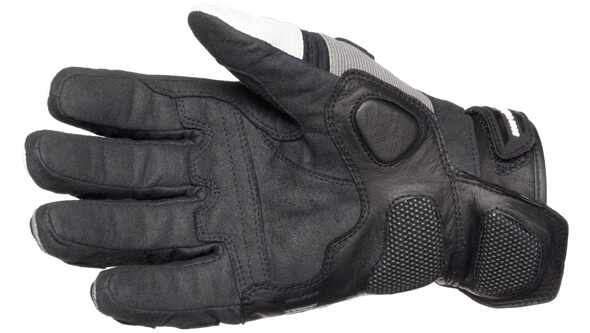 The RUKKA Vauhti Gore-Tex® MC -gloves are quite different from the competition. Usually short cuff gloves are not waterproof since they are mostly designed for warm and constant weather conditions which is not the case everywhere. Those who are touring with 3 pairs of different glove types like I am, should have a serious look at the VAUHTI. I believe that the money is well spent with it. Read more about the RUKKA Vauhti Gore-Tex® MC -gloves here.