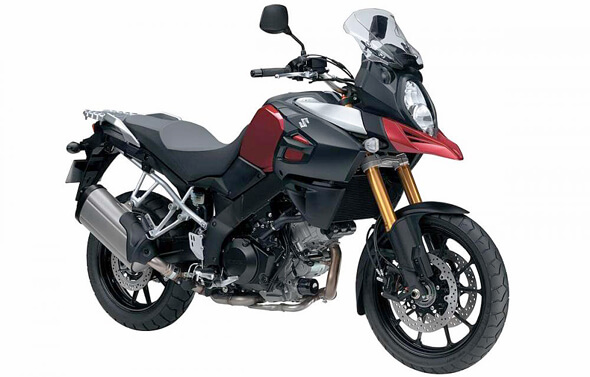 The Japanese factory has introduced the new generation SUZUKI VStrom 1000 ABS 2014 after four years of waiting. The result is everything one can expect from that background. The SUZUKI left the adventure enduro segment and a long series of SUZUKI DRs 2002 by launching the first VStrom 1000. Since then there was some challenges to clear out, but now SUZUKI returns with an improved urban touring model. A brand new V2 engine and traction control as standard feature together with a reasonable light chassis, makes the SUZUKI VStrom 1000 ABS 2014 a very competitive touring enduro.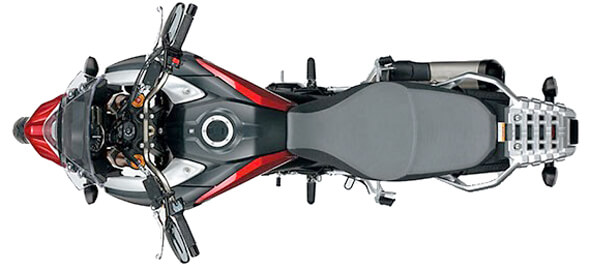 The SUZUKI VStrom 1000 ABS 2014 is designed for urban touring and the result is quite impressive. All the basics seems to be in order and there is room for individual tuning according to preferences. The VStrom ergonomics are good for a lot of riders, but do not allow adjustments without modifications. That is today a little bit old school thinking, but otherwise SUZUKI has made clear steps forward. The nature of the VStrom is in comfortable touring and easy handling. A lot of that has been accomplished, but without few accessories the SUZUKI VStrom 1000 ABS 2014 is not quite complete. I would at least install a taller touring windscreen, hand guards and a center stand in addition to a proper luggage system. What is still missing is the cruise control, a standard feature of any touring motorcycle.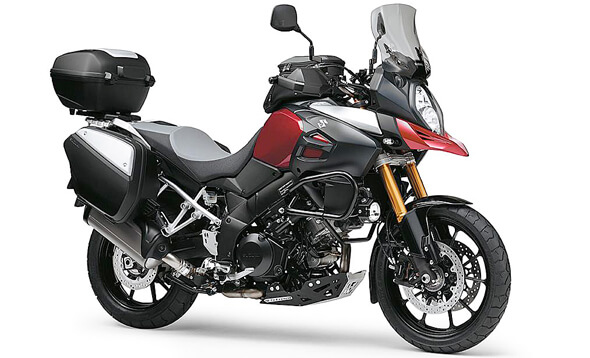 The new SUZUKI VStrom 1000 ABS 2014 follows the example of the European competitors and provides a safe alternative for the biggest mass of touring enduro riders which is understandable in these conditions. Having such a long history with the revolutionary DRs, I expect more from the SUZUKI and hope that there will be soon a true adventure touring enduro with serious offroad capabilities. The step up would not be that much and I know they can do it. The new generation VStrom confirms that too. Read more about the SUZUKI VStrom 1000 ABS 2014 here.