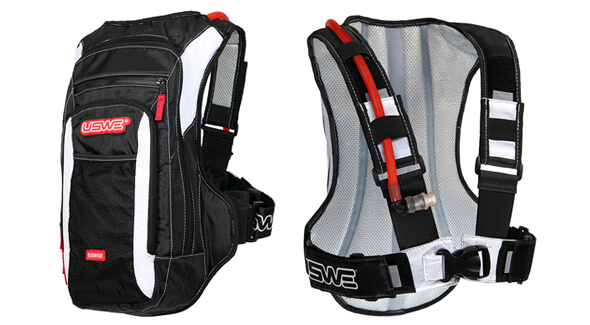 The Swedish USWE Sports have developed fine hydrations systems especially for MX and enduro racing such as the USWE Hydration Back Pack H4 NDM. Keeping hydration is balance when racing especially in hot environments, can be extremely challenging. Allroad motorcycle touring outside the urban for long time periods limit the possibilities to stay hydrated. A hydration back pack is basically the only way to go.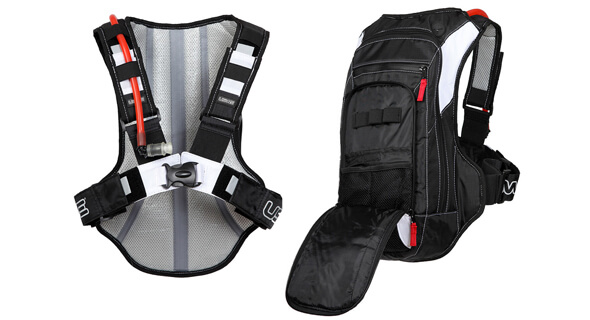 The USWE Hydration Back Pack H4 NDM represent a new approach. The USWE H4 bladder is disposable, inexpensive and light weight solution compared to the traditional. Racing and constant bladder cleaning was simply too much and the USWE Sports looked for alternative ways to stay hydrated, wear a neck brace with the hydration pack, avoid drinking from a unclean bladder and minimise the need for frequent bladder cleaning.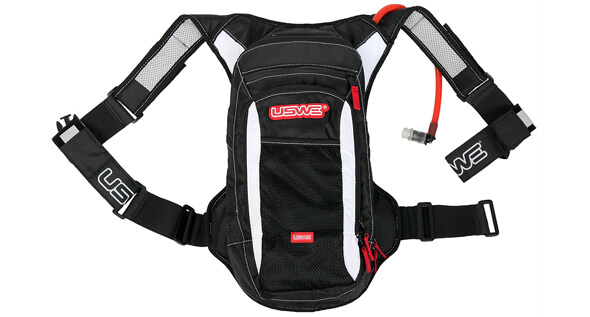 The USWE Hydration Back Pack H4 NDM has more interesting features than the disposable bladder. The USWE Sports developed a new 4 point back pack harness which is also neck brace compatible. The USWE harness is one size solution with 4 point velcro straps and dual loop adjustments. It fits and adapts to the shape. When going gets tough, the USWE Hydration Pack H4 NDM does not bounce around. When using a neck brace, there can be problems with the hydration pack. The neck brace may press the bladder, tube, straps or the harness which can be uncomfortable. The USWE Hydration Back Pack H4 NDM is neck brace compatible with most of the brands.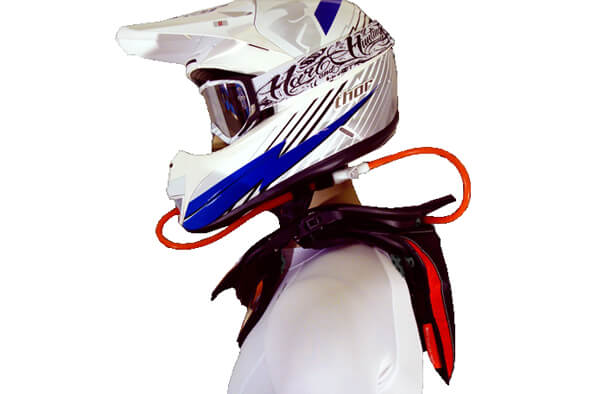 Another unique USWE Hydration Back Pack H4 NDM feature would be a new mouth piece with hands free option. Racing keeps the hands very busy and there is hardly any time to grab the tube, hydrate and release the tube again. The USWE Sports designed a hands free system to bring the tube and mouth piece directly in front of the mouth. Now the rider can drink at any time while keeping the hands on the handlebar. Read more about the USWE Hydration Back Pack H4 NDM here.