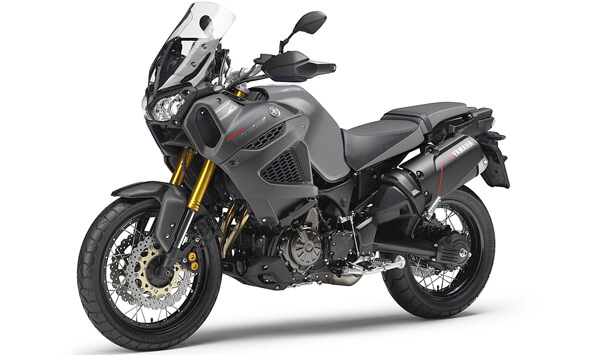 The Japanese factory has upgraded the YAMAHA XT1200Z SuperTenere for 2014 and improved some of the differences with the competition. Now the new SuperTenere is more competitive than ever before. The parallel twin engine has been tuned up and the former exhaust replaced which brought additional performance and better power delivery characteristics. The SuperTenere is 4kgs lighter than the previous model, but it has no longer center stand, passenger grab handles or the rear top case support as standard. In addition the side stand is made of aluminium and the passenger seat is thinner than earlier.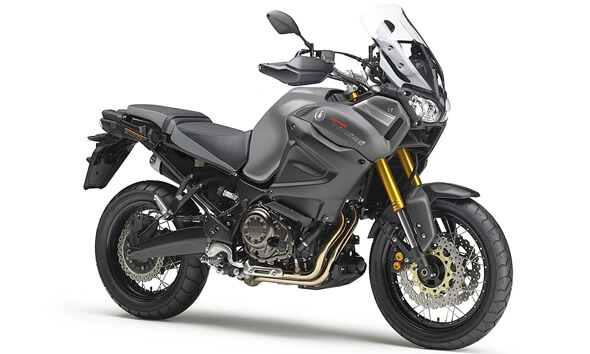 The YAMAHA XT1200Z SuperTenere 2014 has brand new instrumentation which is fully digitalized and includes a GPS navigator support as standard feature. Since the SuperTenere is ride by wire throttled, there is finally a cruise control option too. It is a standard feature for the new ZE -urban touring model with the electronically controlled suspension system. The standard ZE -model includes the center stand, passenger grab handles, thicker passenger seat and the rear top case support. On top of that the ZE -model offers additional comfort and dirt protection with a right side fairing below the seat.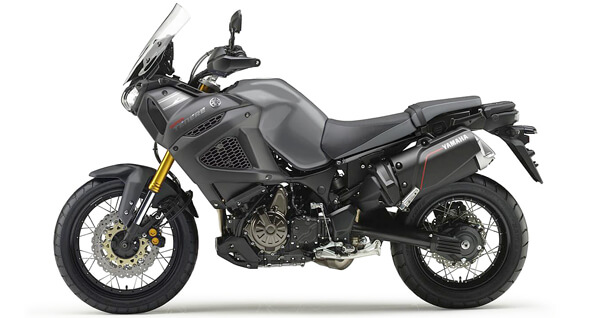 The new YAMAHA XT1200Z SuperTenere 2014 has entirely new windscreen design and adjustment. The windscreen can be quick adjusted in 4 positions and lifted up by removing the attachment points. The new windscreen is much more aerodynamic and the accessory list includes also a pair of side deflectors. Now the SuperTenere can be tuned for comfortable touring very easily and the difference to the category leader BMW R1200GS is even smaller.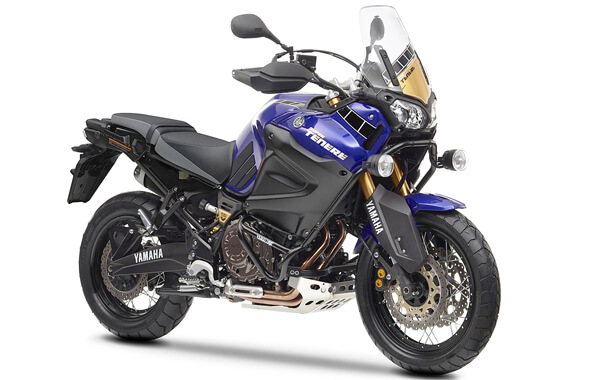 The YAMAHA XT1200Z SuperTenere 2014 WorldCrosser tune up kit is still available and the carbon body panels bring some weight reductions along the more exclusive adventure look. Personally I would rather go with the basic YAMAHA XT1200Z SuperTenere 2014 -model and proceed with taller touring windscreen, pair of deflectors and a center stand. Then go straight to the TOURATECH and take care of the rest. For sure the SuperTenere can be built for adventure touring, but in this weight class and with quite moderate ground clearance, challenging routes should be left for lighter adventure touring enduros. Read more about the YAMAHA XT1200Z SuperTenere 2014 here.