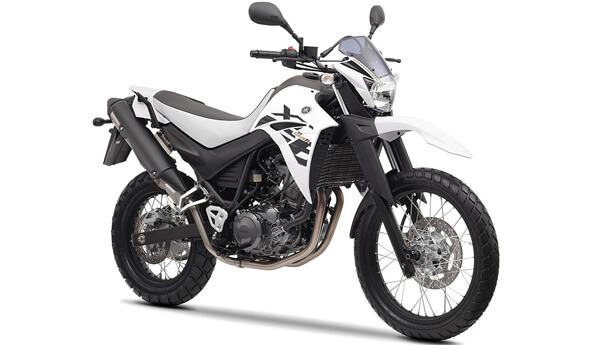 YAMAHA XT660R 2014 is the most simple and basic adventure touring enduro for small roads, offroad and light trails. The absent wind cover fits well to hot conditions when the 660R -rider wants to ventilate the riding apparel efficiently. The 660R is very interesting alternative for touring AFRICA, SE-Asia and the tropics of S-America. As long the roads are small or the speed reasonable, the 660R is a good choice. It is not very agile in offroad, offers moderate ground clearance and compared to other light weight adventure touring enduros, the 660R is from the heaviest end. Never the less, the offroad handling features are good enough as long as challenges are reasonable. The YAMAHA XT660R 2014 is also good for everyday motorcycling as long as the speed remains below the highway limits.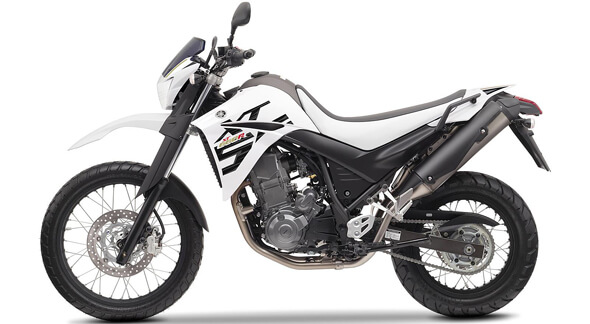 The YAMAHA XT660R 2014 has proper 21 inch front wheel, cross spoked rims and with proper offroad tyres the 660R manages a lot. The fuel tank is relative small and a reserve canister is necessary for backcountry routing. Therefore balancing a full payload can be slightly troublesome. The front wheel becomes easily light. The reliable 660R -single cylinder engine is very resilient and offers practical torque. On top the engine is very simple to service which is even better for adventure touring. The single piece YAMAHA XT660R 2014 -seat is a combination of active riding features and some what comfortable touring, but still typically very modest and hardly for two. The gear ration is clearly for road use and very slow maneuvering becomes challenging.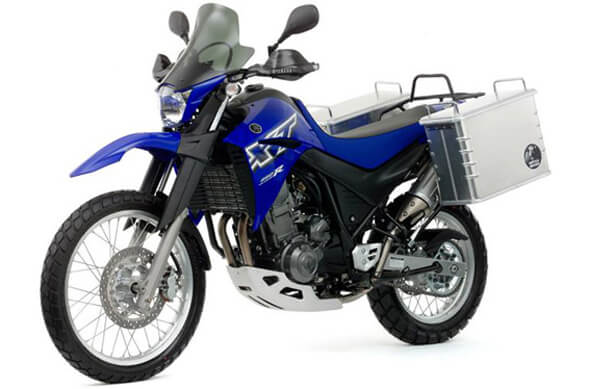 The YAMAHA XT660R 2014 is different from the competition. Perhaps the KTM 690 Enduro R 2014 comes to the closest, but still being very much different. The 660R offers no low octane fuel settings, nor ABS support. There are only few model specific accessories on the market, but still enough universal parts in order to upgrade the 660R for an adventure. Few items to protect the bike and adapt it to the offroad, would make all the difference along with the touring luggage system. Even though the 660R may not be the most adventurous light weight touring enduro, it is one the most reliable, simple and easy going alternative for those with less aggressive phase and challenge hungry riders. Read more about the YAMAHA XT660R 2014 here.