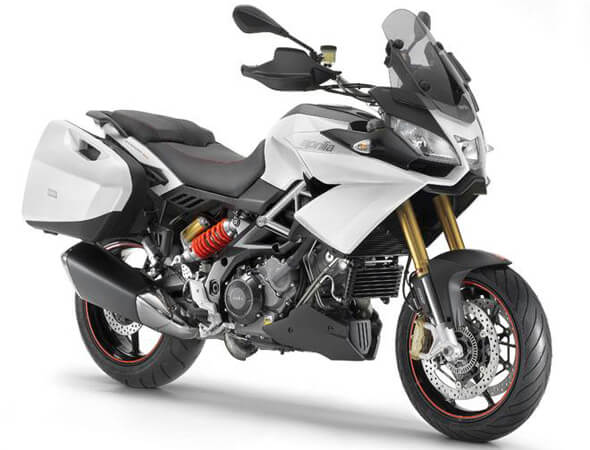 The Italian motorcycle manufacturer APRILIA has launched an entirely new generation of APRILIA 1200 Caponord 2013 which is a clear sports touring enduro competing directly with the new BMW R1200GS 2013, TRIUMPH Tiger 1200 Explorer, HONDA VFR1200X Crosstourer 2013 and the DUCATI 1200 Multistrada 2013 urban touring models. The Caponord is very competitive on tarmac and up to date touring bike.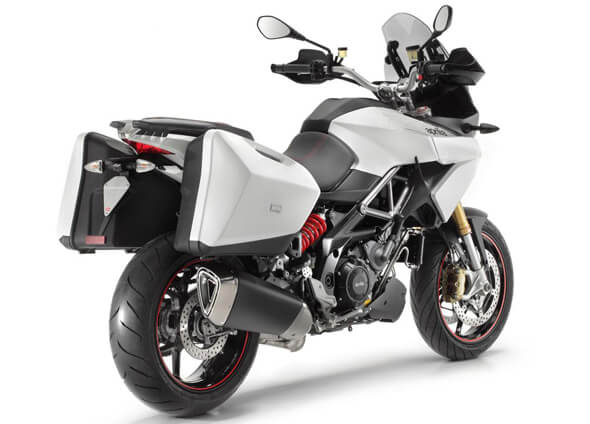 The new APRILIA 1200 Caponord 2013 is a comfort oriented urban touring enduro with high-tech features such as large LCD multifunction display with onboard computer & smartphone connection, ATC traction- and ADD suspension control systems. The new version of V2 engine is now ride by wire throttled and options include a ACC cruise control system too. The SACHS shock absorbers with an intelligent ADD control system and preload adjustment deliver exceptional comfort in every situation and the system is able to handle settings also automatically.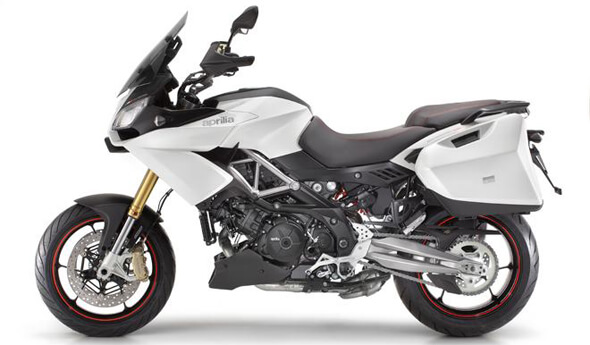 The new APRILIA 1200 Caponord 2013 has sporty 17 inch wheels both in front and rear which makes Caponord good on tarmac cornering. Adjustable windscreen and hand guards provide sufficient coverage agains the elements, although there is some turbulence at the highest position. Exceptionally Caponord provides higher alternator performance for touring requirements such as navigators, smartphones, heaters etc. The Caponord Travel Pack version offers on top of the basic version the ADD suspension- and ACC cruise control systems along with a set of side cases and a center stand. Read more about the new APRILIA 1200 Caponord 2013 here.