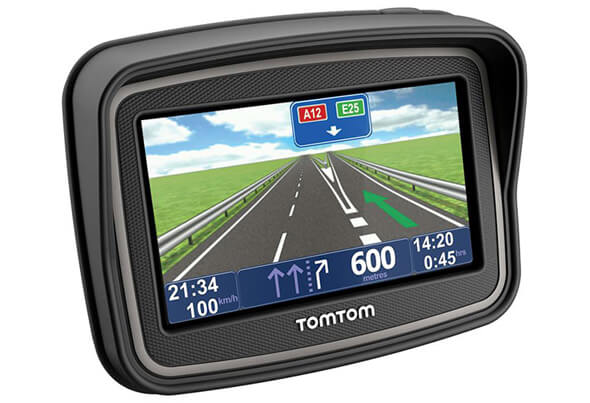 The new TomTom RIDER 5 Motorcycle GPS navigator has a long history behind it. The Dutch TomTom was the first to introduce a true motorcycle GPS navigator TomTom RIDER around 2006. Since then TomTom RIDER was the leading motorcycle GPS navigator for years. During the years TomTom has updated the RIDER 5 times, previously early 2013. Today the 5th generation TomTom RIDER 5 has a large 4,3″ touch screen display and the left hand gloves on functionality. The RIDER 5 package is a very compact basic set for motorcycle touring. It is basically a more general motorcycle GPS navigator than the GARMIN Zumo 660LM navigator which has slightly more features for allroad touring.
The new TomTom RIDER 5 has an interesting winding roads routing feature which gives more options to avoid the main roads. The lane guidance with junction view is also a practical feature when the urban traffic is dense. Sharing routes from the TomTom RIDER 5 on the road to another runs through a bluetooth connection.

The new TomTom RIDER 5 GPS navigator has few unique features such as map correction tools. Everyone having some experience of using a GPS navigator knows that the map source changes frequently and every now and then the reality differs from navigator directions. Therefore corrections tools are one way to notify the TomTom Community about changes. In return the TomTom RIDER 5 user can update other map corrections and enjoy up to date information. I hope this feature is there to stay and be developed more further. Another special feature is the internal GPX file converter which allows to convert GPX files into ITN. There is a lot of route files available in GPX format and now TomTom RIDER 5 user can enjoy that. Read more about the new TomTom RIDER 5 motorcycle GPS navigator here.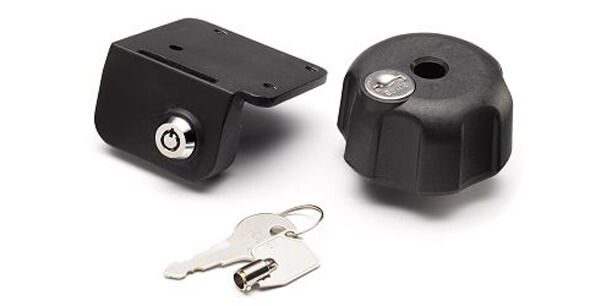 Locking TomTom RIDER 5 Motorcycle GPS Navigator
There is a need to secure the navigator to the bike and TomTom offers accessory for locking the RIDER 5 GPS navigator. This is a double locking system which takes care of the mount itself too. This solution works basically, but as an allroad touring rider, I would prefer to have something more robust and mounts like TOURATECH fit very well to the category. The standard GPS navigator mounts are generally less than perfect. Perhaps producers are focusing more to this issue in the future since any motorcyclist would like to keep the navigator in place while being shortly out of sight.